This article is more than 1 year old
Samsung throws more frugal followers a bone* with cheaper Galaxy S20 Fanboi Fan Edition
Chucks in Xbox Live Game Pass and other 'freebies' to sweeten the £599+ deal
People don't buy flagships like they used to, and you can blame that on coronavirus or the rise of budget-friendly brands like Xiaomi. Regardless, a huge part of consumer smartphone spending is shifting downwards so Samsung has unveiled its latest not-quite-a-flagship device: the Galaxy S20 Fan Edition.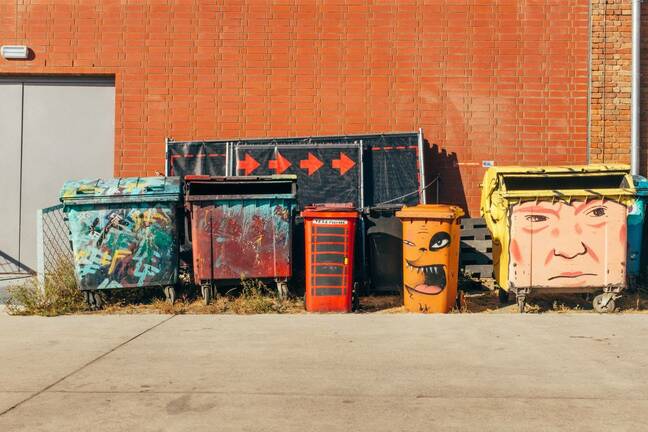 * If you're wondering where the pic of the FE is, so are we... The vendor has shown us the specs but no pictures of powder paint being showered down onto a phone we imagine looks very similar to every other three-camera unit in the game. Samsung, we're ready when you are. Consider this an extended vulture's talon.... Pic: David Libeert/Unsplash
The Fan Edition comes in two flavours: an entry-level 4G phone that retails at £599, and a 5G variant at £699 with support for sub-6GHz and mmWave frequencies. Samsung only plans to release the 5G model in the United States but it did not have localised pricing to share at the time of publishing. Both models use different chipsets. The LTE flavour uses Samsung's homegrown Exynos 990 platform, and the 5G version adopts a Qualcomm Snapdragon 865 processor.
The display is a 6.5-inch FHD+ "Super"AMOLED with a 120Hz refresh rate and a 1080x2400 resolution. This is coated in the older Gorilla Glass 3, rather than the more recent Gorilla Glass 6 or Victus varieties.
Flipping the device exposes the phone's three-camera layout: a 12MP ultrawide sensor, a 12MP wide sensor, and an 8MP telephoto lens. The latter supports long-range photography, with 3x optical zoom and 30x "space zoom", which is just a marketing way of saying "digital zoom".
The Galaxy S20 Fan Edition comes with a relatively capacious 4,500mAh battery, with support for 25W wired charging and 15W wireless charging. Samsung only includes a 15W wired charger with the phone so if you want to take full advantage of fast charging, you'll have to buy your own.
On the RAM front, you get 6GB of LPDDR5 memory. There's just one storage option, 128GB UFS 3.0 flash, although you can add your own 1TB microSD card if you're partial to hoarding apps, movies, and games.
As you'd expect from a device intended at younger audiences, there's a variety of bright colours on offer: Cloud Navy, Cloud Red, Cloud Lavender, Cloud Mint, and Cloud White. Inspired by the recent air conditions in California*, there's also Cloud Orange.
Samsung is throwing in a few extra goodies at early adopters, with punters able to choose from a free subscription to Xbox Live Game Pass Ultimate and a MOGA XP5-X Plus controller, or a Galaxy Fit smartwatch. This is in addition to a free subscription to YouTube Premium. You'll be able to get your hands on the Galaxy S20 Fan Edition when it goes on sale next month. ®
*Not really.