ServiceNow founder Fred Luddy sells $13.2m stake in 'defining enterprise software company of the 21st century'
He either missed the memo or doesn't believe it
ServiceNow's unstoppable showman CEO, Bill McDermott, has been telling anyone who will listen that the business's "destiny" is "to become the defining enterprise software company of the 21st century".
But founder Fred Luddy either seems to have missed the memo or is not quite believing the hype.
He has sold around $13.275m in ServiceNow stock this week, adding to the $12m he sold in July.
It is difficult to speculate on why Luddy might be looking to divest his interest in the company he founded. It might just be a sensible move to spread risk across a greater number of companies or other investments. But with ServiceNow's share price climbing steadily since April, it could equally be seen as reflecting the notion that the share price has gone just about as far as it will go.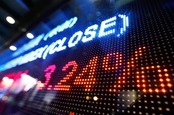 It's IPO week and one of Wall Street's own is raising the spectre of a stock market crash
READ MORE
It is equally possible that he read Bernstein's recent report on the similarities between the stock market in 2020 and during the early 2000s when the .com bubble burst, and decided to take affirmative action.
ServiceNow's market capitalisation is around $90bn, well short of those companies that do actually dominate enterprise software. It is about half of Oracle's value and about 55 per cent of SAP's market worth, for example.
Company financials have been headed in the right direction and in Q2, revenue was up 28 per cent year on year to $1.07bn while subscription sales were up 30 per cent to $1.016bn and professional services edged up 5 per cent to $55m. It also turned a profit of $41m versus a loss of $11m a year ago.
Given his history, Luddy could just be being cautious. In 2004, he reportedly lost $35m after an accounting fraud scandal hit his previous company, Peregrine Systems, where he was CTO. ®