Ignite Microsoft has unveiled a raft of tweaks to its Azure SQL Managed Instance product in an effort to lure more customers from their on-premises happy place.
While most eye-catching was a bump in performance, with improvements in redundancy and management that will be rolled out to all paying users hitting General Availability at the company's virtual Ignite event. Redmond also showed off active directory tweaks and machine learning support that will be dropped into preview.
With the likes of SQL Server 2008 finally reaching the end of the world last year, Microsoft is unsurprisingly keen that its database customers consider something a little more cloudier rather than carry on down the on premises furrow.
Nestling with other Azure Databases, including MySQL and PostgreSQL, the Azure SQL Database enjoys nearasdammit 100 per cent compatibility with its SQL Server big brother, while also being an "evergreen" service in the eyes of the Windows behemoth, replete with the likes of automated patching.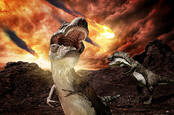 New Microsoft Exchange, SharePoint, Project Server versions inbound, but only available on subscription
READ MORE
A few months ago, Rohan Kumar, corporate veep for SQL, told The Register that the split between on-premises SQL and something cloudier was 50/50. During Ignite 2020, Wisam Hirzalla, senior director for Azure Cloud Databases, told us that things were picking up speed and the company was seeing "a tremendous amount of migration momentum", adding that, according to its customers, "the COVID crisis has really accelerated the move to the cloud."
While a simple lift and shift to an Azure SQL virtual machine has certain appeal, going full PaaS eases the management headache, Microosft enthused. Those delving into the SQL Managed Instance world also get to take advantage of improvements as they arrive (rather than the somewhat ossified existence of a lifted-and-shifted SQL virtual machine).
Ignite also saw Microsoft dispense largesse in the form of some chunky performance increases, including a jump transaction log write throughput to 96MB/s per instance (up from 48 MB/s) for business-critical scenarios.
SQL nerds will also be delighted to learn that tempdb I/O ops are also no longer governed by the transaction log write throughput cap, doing no harm to sorts in queries as well as other tempdb-related shenanigans.
Microsoft insisted that "there are no associated pricing changes" for the bump in horsepower, although those not keen on change will be alarmed to learn that the updates quietly rolled out earlier this month: "We expect our customers will be pleasantly surprised when they discover this."
Other improvements popping out during Ignite included global virtual network peering support, improved management, and options for locally redundant and zone-redundant storage. You know, for those "planned and unplanned events," according to Microsoft.
Azure has been known to have a few of those from time to time.
New toys in preview include the ability to assign groups to the Directory Readers role in Azure Active Directory and Machine Learning Services with support for the R and Python languages in an Azure SQL Managed Instance.
Further down the road await distributed database transactions spanning multiple Azure SQL Managed Instances. Handy for those pondering a migration, and those running up against some of the sizing limitations of the platform. ®