This article is more than 1 year old
England's COVID-tracking app finally goes live after 6 months of work – including backpedal on how to handle data
Just in time for the second wave and new movement restrictions
The National Health Service of England and Wales has finally released its COVID-19 contact-tracing app and while it is late to market compared to other nations' efforts, it appears to have more functionality than many.
Contracts to build the app were awarded in March 2020 and by May 2020 VMware was talking up the presence of its container technology in the software's back end. But by June that effort was abandoned, and the app's model changed from a centralised scheme that sees an app's operator create a single collection of data to a decentralised app in which only those who need to know about contacts can see data and only when they need to see it.
Google and Apple came down on the side of decentralized apps, and even included the tools needed to run tracing software in their respective mobile operating systems. As part of this, the two tech giants also worked to improve the Bluetooth handshakes for the wireless contact-tracing, an important effort as without it applications wouldn't work reliably in the background and would have punished device batteries so severely users would be less likely to use the software.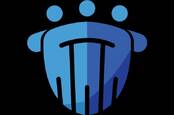 Singapore to test compulsory COVID-tracker usage as condition of entry to some venues
READ MORE
The revised NHS app, which now uses Google and Apple's virus exposure API, debuted today on Google Play and the Apple store.
The app performs the usual function of running in the background on a mobile device while constantly seeking out other devices that are also running the software. When two devices find each other, they record the encounter. If the user of a device subsequently reports they are COVID-positive, all users whose devices recorded an encounter with the sufferer are informed.
The England and Wales app also include a system to let users check in to venues with a QR code, plus it is hooked into UK government systems that define hotspots so that residents will be told if their postcode becomes a high-risk locale for the virus. Such warnings are accompanied by instructions.
The NHS has published a privacy guide to the app, however, at the time of writing, the article on duration of data retention produced the error: "The requested Knowledge article is unavailable. Please contact your Portal Administrator."
That may the least of users' worries given that the UK yesterday reintroduced some restrictions on movement after a recent surge in COVID-19 cases that, as recorded on the national Coronavirus dashboard, have seen daily cases return to levels not seen since May. Folks are told to wear face coverings, depending on the circumstances; those who can work from home should do so; and businesses in the hospitality industry must close at 2200 local time and offer QR code check-ins. The government expects these measures will stay in place until March 2021.
Ironically, these restrictions on movements may make the new app less effective.
Other countries have pushed to have at least 60 per cent of their population adopt the app as that level of adoption means it records sufficient interactions to make a difference. But with fewer people out and about, the volume of data gathered by the software declines.
Australia's app recorded almost no data that could not be gleaned by manual contact tracing, but proved more useful after a second wave hit the city of Melbourne. Scotland and Northern Ireland have their own tracing apps, too, for what it's worth. ®