This article is more than 1 year old
VMware drops hints that ESXi on Arm is about to become a proper product
Also looks to have security and SaaS news in store for next week's VMworld
Strong hints have emerged that VMware is close to making the Arm version of its ESXi hypervisor a proper product.
VMware announced ESXi-on-Arm in September 2018, and in early 2019 suggested it could find a home in SmartNICs or could be a good fit for AWS' Arm-powered cloud. But this year the virtualization giant said that customers don't see a need for the hypervisor and it may never become a supported product.
Things may have changed since, because VMware this week pointed out that it will attend the Arm developer conference that starts on October 6, and deliver a session titled Arm-based solutions from VMware spanning On-prem and Edge.
The session promises that VMware speakers, including "Arm enablement architect" Andrei Warkentin, will discuss "a range of solutions around Arm processors, designed to both address new and growing markets, and complement our existing offerings for customers looking for cross-platform and unified solutions."
Further evidence that Virtzilla has something up its sleeve comes from a new @esxi_arm Twitter account, with a profile that reads: "A port of VMware's famous Type-1 hypervisor to 64-bit Arm. People don't know me well yet, but I'm sure they'll grow to love me as much as my older sibling."
Virtzilla has even given ESXi on Arm a logo.
Oh, 👋 Hi @esxi_arm ...

Love the new logo design BTW! 🤩

I think folks should DEFINITELY give this account a follow for all things #ESXionARM pic.twitter.com/Y42d293Hyp

— William Lam (@lamw) September 23, 2020
The logo depicts a Ptarmigan – a Canadian bird that has "Arm" in its name – that has served as VMware's code-name for ESXi-on-Arm.
Why might Virtzilla make its Arm hypervisor a real thing? The Register understands that VMware and Nvidia have news to share at next week's VMworld conference and it could make sense for ESXi-on-Arm to run on kit like the forthcoming Nvidia EGX platform, which combines a GPU and SmartNIC. Or perhaps VMware is going to have a crack at the Arm servers now that its cloudy friends Oracle and AWS will both offer them and say they'll be cheaper than x86 kit.
VMware certainly loves Kubernetes and microservices right now, and AWS and Oracle both suggest Arm-powered servers are a great place to run such workloads. So does Arm itself. ESXi-on-Arm could play to that proposition.
VMware CEO Pat Gelsinger used his Q2 2020 earnings announcement to tease VMworld announcements about "AI and ML, modern apps, new security offerings, and key new partnerships with leading technology and services companies."
He also told investors to: "Stay tuned to hear more about SaaS announcements at VMworld in September."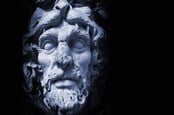 By the beard of Zeus! Arm takes another tilt at serious servers with SVE-capable 96-core Neoverse V1
READ MORE
The company could tick off the first three announcements with a way to harness single Arm cores for various chores.
Now that VMware has delivered Kubernetes support for everyday vSphere users, the big incomplete item on VMware's modern apps to-do list is full integration with Pivotal. Which could be another VMworld announcement and again deliver on Gelsinger's modern apps promise.
On security, VMware has a vision but is yet to fully integrate its August 2019 Carbon Black purchase or explain why it killed off "vSphere Platinum", the bundle of vSphere and its now-seldom-discussed AppDefense security tool.
The Register understands that AppDefense's approach of improving security by isolating misbehaving VMs has misfired due to false positives. We expect a re-statement of VMware's belief that policy-driven security deep in the stack, rather than identification of problems on endpoints, is a better way to control risks, but also a clearer view of how Carbon Black will fit in the company's portfolio.
This could even tie into ESXi-on-Arm, by placing security-centric microservices on the edge in SmartNICs.
As for partnerships, it's hard to see who VMware doesn't already list among its pals. The company this week announced that its SD-WAN plays nicer with Equinix, but could also conceivably team with more DevOps companies.
And SaaS? VMware has already introduced apps to do things like workplace contact-tracing as part of its WorkspaceONE suite. The company could expand that range, go deeper with its multi-cloud-management, or do more with software-defined-networking-as-a-service for SD-WAN or perhaps even further down the stack.
The Register's virtualization desk will attend Virtual VMworld to bring you whatever materialises. ®