This article is more than 1 year old
Hootsuite melts ICE deal after staff revolt: CEO vows not to divide biz like agents divided families at the US border
Contract would have run for up to three years, bagged $500,000, it seems
Hootsuite says it has scrapped a contract with the US government's Immigration and Customs Enforcement agency after the internet upstart's staff read their own bosses the riot act.
The Vancouver-based developer of social-media management tools said on Thursday that, after a day of protest by workers upset at the prospect of aiding ICE – best known for separating asylum-seeking parents from their children at the US border – it canceled its supply deal. Hootsuite makes software that allows you to monitor and post messages via social media channels: think Twitter feeds and profiles, Facebook pages and groups, and so on.
"Over the last 24 hours there has been a broad emotional and passionate reaction from our people and this has spurred additional dialog," Hootsuite CEO Tom Kaiser said of the decision.
"We have heard the lived experiences from our people and the hurt they are feeling. The decision has created a divided company, and this is not the kind of company I came to lead. I — and the rest of the management team — share the concerns our people have expressed. As a result, we have decided to not proceed with the deal with ICE."
At least one employee, Sam, spoke out publicly about Hootsuite's deal with the highly controversial agency:
Been debating talking about this publicly because I don't want to get fired, but it seems like the cat's already out of the bag so whatever: yesterday Hootsuite signed a three-year deal with ICE. Over 100 employees have been extremely vocal in their opposition to this deal

— Sam | abolish the police (@samelaanderson) September 23, 2020
Hootsuite did not identify the specific contract at the heart of the brouhaha. Rummaging around on US government spending sites, we found this $500,000 agreement to provide Hootsuite licenses – presumably business or enterprise-grade licenses – to ICE via a Maryland-based contractor called FCN Inc. That deal was signed on September 18, lasts one year, and can be extended by another two, so it kinda fits the description given by Sam, above.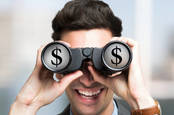 Palantir: Never made a profit, we do something with family-separating ICE, we just lost $580m – please join our IPO
READ MORE
It's not clear how Hootsuite will back out of the deal. We've asked the Canadian outfit for clarification. We note that it banks about $400m a year in sales so it's not going to be hurting from this U-turn.
Meanwhile, other outfits have not always been so willing to cancel ICE deals in accordance with staffers' wishes. Microsoft and GitHub have done deals with ICE over their own employee objections. Chef, on the other hand, opted to call off its ICE contracts when its employees complained.
Last year, GitLab told its workers in a handbook tweak that, despite their concerns about the immigration agency and other clients to which they had moral objections, the biz would continue to work with "customers with values that are incompatible with our own values." Later, it had a change of heart.
In a statement, an ICE spokesperson told us it hadn't heard anything official about the contract being scrapped yet: "US Immigration and Customs Enforcement recently awarded a contract to a third-party vendor for Hootsuite, a social media management tool; the tool will be used by ICE to manage the agency's social media accounts that help educate the public about the work done every day by our law enforcement officers.
"At this time, ICE has not received formal notification from the contract awardee that the company is unable to meet the contract requirements. But if true, it's disappointing that they would not support our workforce that is committed to protecting the homeland; taking gang members, drug traffickers and rapists off the streets; and protecting children from trafficking and exploitation." ®