This article is more than 1 year old
Exercise-tracking app Strava to give away data sweated out after four billion runs, rides and rambles
Anonymous trove offered to help urban planners cope with expected post-plague bike boom
Exercise-tracking app Strava, notorious for inadvertently revealing the location of military bases, will freely share an anonymised data gathered from over four billion activities logged by its users, in the name of assisting cities to plan for expected post-pandemic bicycle and walking booms.
An email sent to users over the weekend reminded users that Strava doesn't just let them record their bike rides and track personal best efforts, but has in the past charged an annual fee to "partners" who access the anonymised data trove as a product called "Metro" that's touted as just the thing to inform development decisions about cycling and pedestrian infrastructure. Partners are offered access to anonymised data about activities in their areas, rather than the entire dataset.
The email to users referred to a post in which the company said: "Across the globe, athletes have uploaded over four billion activities to Strava. When the community contributes their activities to Metro, they become a critical part of the world's largest collection of human-powered transport information."
The post added some age-of-COVID commentary: "The vast majority of cities are experiencing a boom in human-powered transportation. Vehicle traffic has plummeted, while bike sales have soared. Urban planners, now with empty streets and far less demand for parking, have inspiringly blank canvases."
Strava reckons planners also have a mandate to create bold designs and that its users have not just made themselves a part of its product but helped to create social capital.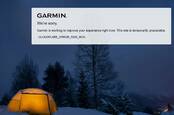 Fitness freaks flummoxed as massive global Garmin outage leaves them high and dry for hours
READ MORE
Your humble hack knows more than a few cyclists who will probably accept that argument because cycling infrastructure is often spotty, while remaining sanguine about Strava's problematic potential leakage of users' home addresses.
Strava points out that users can opt out of having their data collected for the ever-growing Metro dataset. However, collection for Metro appears to be on by default in the Strava app and the opt-out feature is a couple of layers below the everyday UI.
The company won't share Metro data with just anyone, but mentions urban planners and bicycle advocacy groups as among those it will authorise to use the trove. ®