This article is more than 1 year old
Yet another twist for 2020: Google says Android 12 will make it easier to install alternative app stores
And, cough, cough, don't forget to use Google Play's billing system
Google on Monday said it intends to make it easier to install alternative app stores on Android devices next year even as it moves to tighten compliance with Google Play payment rules.
In August, Google removed Epic Games' Fortnite from Google Play because the shooting sim implemented its own payment service, instead of using the Google Play billing system, to sell in-app digital content. Apple also ousted Fortnite from its iOS App Store for similar policy violations.
Epic Games, having anticipated Fortnite's banishment for flouting contractual obligations, promptly sued Apple and Google. It did so aware of the heightened antitrust scrutiny both Apple and Google face in the US and Europe at the moment. And it has subsequently rallied industry allies to support its rebellion.
In its Apple lawsuit, the game biz took issue with Apple's exclusive control over iOS distribution and its in-app payment restrictions; in the Google lawsuit, Epic focused only on the Google Play payment policy because Google does not insist on a distribution monopoly for Android software.
Google VP of product management Sameer Samat announced changes planned for Android 12 next year to simplify the process of adding other app stores to Android devices. And he did so in a way that invites comparison with Apple's more restrictive iOS App Store rules.
"We believe that developers should have a choice in how they distribute their apps and that stores should compete for the consumer's and the developer's business," he said "Choice has always been a core tenet of Android, and it's why consumers have always had control over which apps they use, be it their keyboard, messaging app, phone dialer, or app store."
On iOS, users and developers have more rules to follow, though Apple has been slowly making concessions, perhaps in the hope of satisfying government regulators. The recent release of iOS 14 allowed users to choose their own default email client and mobile browser apps, a liberty sought by users and app makers for years.
And at its developer conference earlier this year, the iPhone maker unveiled an appeal process for app review rejections and said it will entertain suggestions for modifying its App Store Review Guidelines.
Despite the Chocolate Factory's willingness to accept competition to Google Play, the search-ads-and-apps confectionery shares Apple's protectiveness of its in-app payment franchise. Samat said that Google has always required developers using Google Play to implement Google Play's billing system, and to pay the accompanying service fee, if they offer in-app purchases of digital items.
Google hasn't been particularly aggressive about enforcing that rule. But with Epic Games and its allies hoping to overthrow platform maker control over digital goods payments, via the courts or lawmakers, the search magnate has decided to take its Android policing duties more seriously.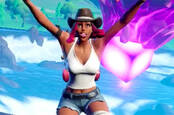 Apple to Epic: Sue me? No, sue you, pal!
READ MORE
Android developers who use a payment system for digital goods other than Google Play will have until September 30, 2021 to correct their code. And any new apps submitted after January 20, 2021 will need to be in compliance.
Samat suggests only a small number of Android developers will need to rewrite their payment code because less than 3 per cent of apps distributed through Google Play sell digital goods and of these only about 3 per cent don't use Google Play's billing system.
Based on Evans Data Corporation's estimate that there will be about 14m Android developers in 2020, that works out to be about 12,600 developers, at most. The actual figure is likely to be less since many Android developers maintain more than a single app.
The issue of digital payments has become a bit more complicated amid the COVID-19 pandemic, which has prompted many businesses, denied in-person interaction with customers, to sell digital services via their Android apps. Technically, these services should be sold through Google Play's payment system and Google should get its fee.
But in a series of frequently asked questions about Google Play billing, Google group product manager Mrinalini Loew said for the next 12 months, the Chocolate Factory will exempt these businesses from having to comply with its payments policy, and will reevaluate the situation over the next year. ®