This article is more than 1 year old
UK mobile network EE plumps for Nokia to provide that all-important 5G RAN equipment
Is that a £500m Huawei-shaped hole you're looking to plug? The big rip 'n' replace begins
BT's EE has selected Nokia to fill the Huawei-shaped hole in its 5G network. The deal will involve Nokia providing crucial 5G RAN equipment, and make the Finnish giant BT's largest external vendor.
EE picked Nokia's AirScale Single RAN (S-RAN) hardware for its upcoming deployment, as well as its ng-SDM and NetAct management software.
Separately, Nokia has said it will help EE "optimise" existing 2G and LTE networks, and work alongside the carrier in developing OpenRAN.
The deal is a major coup for Nokia. EE historically used a multi-vendor strategy for its network, employing core and non-core hardware from the usual suspects – Ericsson, Huawei, and Nokia. The latter is used in Greater London as well as the Midlands and rural locations.
Nokia has now been pushed to the forefront of EE's 5G expansion plans, with its hardware scheduled to be deployed in dozens of major UK cities including York, Cambridge, Brighton, Southampton, and Aberdeen.
Hailing the news, BT Group CEO Phil Jansen said: "Digital connectivity is critical to the UK's economic future, creating jobs and underpinning sustainable growth. That's why BT is making game-changing investments in full fibre and 5G. In a fast-moving and competitive market, it's critical we make the right technology choices."
Nokia (along with Samsung and Ericsson) stand to be a major beneficiary of the UK government's July decision to ban future procurement of equipment from so-called high-risk vendors like Huawei and ZTE, and order carriers to remove existing Huawei equipment by the end of 2027.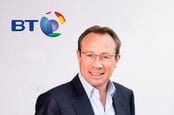 BT: UK.gov ruling on Huawei will cost us half a billion pounds over next 5 years
READ MORE
UK carriers, with the exception of O2, relied heavily on Huawei in the early days of the 5G rollout, tempted by the Chinese firm's comparatively cheaper and decent-spec equipment. Carriers have a lot of kit to replace, and there's not a lot of time to do it. As has repeatedly been pointed out, there aren't too many vendors in this sector either.
Oliver Dowden, Secretary of State for Digital, Culture, Media and Sport, described this as a "global market failure". Canadian academic Amy Karam was more blunt, describing the dearth of competition in the 5G RAN space as a "failure of capitalism". However you phrase it, one thing is clear: vendors weren't tempted to invest in less-profitable aspects of the 5G network.
It doesn't help that the telecoms market has gradually consolidated, thanks to a series of acquisitions (Marconi was acquired by Ericsson in 2006) and catastrophic business failures (like Nortel, which imploded following a high-profile accounting scandal).
Now the chickens have come home to roost. Carriers and the UK government have both learned a harsh lesson about being overly dependent on too few vendors. There's an irony in this, as pointed out by Huawei in a statement issued to this publication; any "high-risk" ban only serves to shrink competition more than it already is.
"We embrace fair competition as it delivers innovation for the consumer and the more diversified a supply chain, the more competitive it becomes," said a Huawei spokesperson. "UK networks face being dependent on just two vendors for 5G from 2027, delaying the 5G rollout and undermining diversity of supply so essential to network security."
In addressing this paradox, the UK government has created a task force of industry and academic experts who will try to help shape the ongoing strategy to improve competition. This will involve tempting existing vendors to throw their oar in, creating fresh homegrown vendors, and working to bolster open standards and technologies like OpenRAN. Good luck with that.
But while those are aspirational goals for the medium and long-term, the immediate reality is one of less choice for carriers. Samsung, Ericsson, or Nokia: what will it be? ®