This article is more than 1 year old
I love my electricity company's app – but the FBI says the nuclear industry bribed politicians $60m to kill it
Incredible tale that starts with smart home software being axed and ends with senior lawmaker denying taking a super-bung
Special report Ohio Register reader Steve Ringley loves his electricity company's smartphone app: it shows his usage in real time in 15-minute increments along with its cost in a simple and easy-to-understand graphic.
"I do not use it all the time," he told us, "but if I have questions about my usage I can go back and see what happened and try to figure out what I was doing to run my bill up at that time." It's the kind of app people find incredibly useful and has a real impact on their lives - and finances.
So Steve was annoyed when out of the blue, his electricity company AEP Ohio told him after three years of service the app would stop working this week. He asked for an explanation, and AEP told him it was because they "no longer have regulatory approval," to offer the software. Which makes no sense.
Except, incredibly, it's true. But the issue goes way deeper than that. Because this is a story of what happens when smart homes and modern technology meet dumb bureaucracies, entrenched interests, and cash donations.
What Steve may not have known is that his smartphone app was the result of a law passed in 2008 aimed at tackling climate change by requiring Ohio to get 12.5 per cent of its power from renewable sources by 2027, while at the same time reducing overall power usage by 22 per cent through energy-efficiency programs.
It wasn't a massively ambitious program but it was something. Thanks to partisan politics, however, ever since the law was passed in the US state, a group of lawmakers – mostly Republican but some Democrats – have been trying to kill it. They have given a wide variety of reasons why: it is government overreach, it raises the price of electricity, it's no longer needed for various reasons, and so on.
Last year, after 11 years of trying, they finally got their way. House Bill 6 passed by a 51-38 vote in April 2019, and governor Mike DeWine (R) signed it off on July 23.
The new law was effectively a $1.3bn bailout for power plant operators in the state. It removed the measures designed to tackle climate change, which were costing 4.3 million Ohioan households between $3 and $4 each month (depending on who you ask), and replaced them with $2.35 in monthly charges that will be used to overwhelmingly subsidize coal and nuclear plants instead.
Let's really screw this up
In the way that only truly dysfunctional politics can, the new law didn't actually remove the thing that lawmakers were most focused on – the 12.5 per cent renewable energy requirement. Those mandates stay. Instead, the law killed off the 22 per cent energy reduction through efficiency programs.
And one of those programs, you may have guessed, was the smartphone app that allowed millions of Ohio residents to see what electricity they were actually using and how much it cost them so they were able to make smart decisions about how to save money.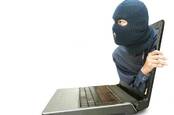 Amazon staffers took bribes, manipulated marketplace, leaked data including search algorithms – DoJ claims
READ MORE
And if all that sounds like terrible law, it gets worse: this July, more than a year after the law passed, Ohio House Speaker Larry Householder (R) and four others were arrested on suspicion of taking a $60m bribe to pass the bill.
"These allegations are bribery pure and simple," said US Attorney David DeVillers. "This was quid pro quo. This was pay to play."
According to the FBI, two nuclear power plants that were due to close in 2020 and 2021 were saved by the legislation, and were given millions in redirected funds under the new law. The Feds tracked some $60m flowing from a nuclear energy giant FirstEnergy and its affiliates into an outfit called Generation Now, set up as a 501(c)(4) social cause organization, and claimed at least $500,000 of that eight-figure sum ended up in House speaker Householder's bank account.
The federal government's investigation is still ongoing. In a further twist, it turns out even AEP contributed money to Generation Now. And in the past month, an Ohio House select committee has held three hearings over whether to repeal and replace the law at the center of it all.
Many months before the bribery allegations emerged, Ohio's Public Utilities Commission, following a contentious public comment process [PDF], decided it had no choice but to end the energy-efficiency mandates as a result of HB6, winding them down on September 30, and ending them completely on December 31.
It's not just smartphone apps that'll be unplugged as a consequence of this shut down and withdrawal of regulatory approval: the doomed energy-efficiency programs included things like reducing the price of LED bulbs – which are much more efficient and last much longer than traditional incandescent bulbs but cost more at purchase – as well as rebates on smart thermostats, energy-saving devices and various financial incentives to make home more energy efficient – insulation, recycling old appliances, and the like.
Luddites
In effect, the drive to support inefficient bulbs and other old technology undercut modern tech, such as apps and smart thermostats, even though the latter results in people using and paying less for their energy.
The smartphone app was developed and run by a company called Powerley, based in Michigan, and when it was announced, its CEO Manoj Kumar was excited that AEP Ohio would be "one of the first utilities globally to deliver the energy-driven smart home experience," by "going beyond the meter" to give customers a real-time insight into their energy usage.
The app was free and take-up was huge. The service was branded It's Your Power and both Android and iOS apps were produced that worked with a hub, called the Energy Bridge, that also allowed for the addition of other smart home devices like bulbs and sensors.
Unlike those being increasingly pushed by Apple, Amazon, and Google, the system was designed to add new technology in a way that is useful to homeowners without it leaking data to huge tech giants who then build advertising and sales systems around them.
The It's Your Power website is now dead, and millions of unhappy customers were informed that their app will no longer work from Thursday, although Steve since tells us the cut-off has been extended to the end of October. We asked Powerley on his behalf if there's a way he can still keep the app working and if so how much it will cost: the company, stuck in the middle of a political scandal while simply trying to put an app in people's hands, was understandably cautious.
"I would refer to AEP Ohio's program website for the latest information on the app and availability," its marketing director Matt Mowat told The Register. "I know the site will be updated once additional information becomes available."
Earlier this month, Householder, 61, who was stripped of his House speaker role after his arrest, pleaded not guilty to a federal racketeering charge.
The other four collared by the Feds – lobbyists Neil Clark and Juan Cespedes, Ohio GOP ex-chairman Matt Borges, and political strategist Jeff Longstreth – have also pleaded not guilty. ®