Trello co-founder Michael Pryor on pandering to power users, skyrocketing numbers, and the spectre of Microsoft
Get to 100 million customers, 1% pays $100 a year, and bam! $100m business
---
Microsoft unveiled its latest crack at getting customers organised last month with Project Moca, but Redmond's scattergun approach to planning tools has left many a little confused. The Register spoke to Trello co-founder Michael Pryor about keeping things simple.
"They have kind of a Trello clone called Planner," claimed Pryor. "So it's interesting to see [the Moca preview]. I'm not sure what the thinking is behind that and how it's different than Planner."
Having spent years talking about "the future of work", Pryor and the Trello team found that tomorrow became today all too quickly in 2020 as users decamped from the office.
As all those people migrated over to a more distributed way of working, I'm confident that that's going to stick
"Work is always changing," he said, "but you saw that change really drastically over the last couple of months. And I think as all those people migrated over to a more distributed way of working, I'm confident that that's going to stick."
Indeed, the Atlassian-owned list-making app hit 50 million user registrations last year, although would not be drawn on how many of those were active users. The outfit is aiming for 100 million registrations and saw a 73 per cent rise in Trello sign-ups in March 2020 compared to the same period in 2019.
Trello has three tiers – a free one, then Business Class and Enterprise, costing $9.99 and $17.50 per user per month respectively. As for which tier users have gone to, Pryor recalled a chat with the CEO of Atlassian, where "we said that we wanted one per cent to pay us $100 a year." Get to 100 million users and enjoy a $100m business.
While Pryor regards the free tier as a bit of a Trojan Horse, encouraging users to bring the platform into the office, those costs can mount up. One like-minded Trello customer extolled the app's virtues to us, saying they used it for everything from planning home education to organising client work (in many cases using the shared platform to get the client to do the work themselves), but complained: "The pricing is fine for individuals, but gets very steep for teams, which gets hard to justify when you are a small team."
"Another downside," our source added, "is that some clients block Trello which can be really disappointing after you've just built a big board together."
Atlassian reported a 29 per cent bump in revenue to $430.5m in the fourth quarter of fiscal 2020 from $334.6m for the same time last year, while operating losses narrowed to $3.3m from $32.4m.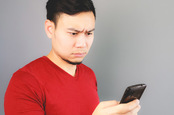 Too many staff have privileged work accounts for no good reason, reckon IT bods
READ MORE
"The tricky part of building software that's going to reach, you know, 50, 70, 100 million people," said Pryor, "is that you have to kind of go a level below that and understand what the pain is that you're trying to solve."
Pryor reckons one pain point is visibility into the increasingly busy Trello boards put together by customers, but the team is cautious about sacrificing usability on the altar of feature requests.
"Developers," he said, "add more stuff, add more stuff, add more stuff... and, essentially, you get this tool that does more things for those specific power users. But in the beginning, those people that were using it, you've now turned those people off, and they're not coming in anymore, because now the software is too complicated to use."
With the "total addressable market of people using collaboration tools," having "skyrocketed," according to Pryor ("it just kind of exploded," he laughed), it's not surprising to see Microsoft (and others) looking to roll their tanks onto Trello's lawns.
Perhaps Microsoft's army of Planner and Moca developers should heed Pryor's warnings against flinging features at a wall to see what sticks. As many who have tried to use Teams lately (this hack included) would attest. ®