This article is more than 1 year old
YouTube axes crowdsourced captioning: Use our buggy speech-to-subtitle code or pay an approved third party
Gigantic internet radicalization operation calls time on volunteer efforts
YouTube has removed the capability for netizens to add captions to videos after it said the feature was hardly ever used – and if it was, it was used to slap "spam, abuse, and low quality submissions" on web vids.
The decision to axe the so-called Community Contributions feature was announced in July, and came into effect on Tuesday. The feature allowed creators to crowdsource subtitling efforts to viewers, make content more accessible to the deaf community, and get captions translated into various languages. After the creator reviewed submissions, they could approve them to appear as captions on their videos.
"While we hoped Community Contributions would be a wide-scale, community-driven source of quality translations for Creators, it's rarely used and people continue to report spam and abuse," the Alphabet-owned biz said in a statement. "As a result, the feature is rarely used with less than 0.001 per cent of channels having published community captions (showing on less than 0.2 per cent of watch time) in the last month. Instead, creators are using YouTube's alternative captioning tools."
If you like irony, the announcement was made days after the American Deaf Awareness Week ended.
If YouTubers want to caption their videos, they can spend time transcribing their own voices and adding subtitles themselves, or use the platform's speech-to-text algorithms to automatically add machine-generated subtitles. The other option is to pay a third-party captioning service, like the ones approved by YouTube.
The automatic captions, however, often make mistakes. When the software fails to accurately label a particular word it effectively leaves it blank, and it appears in the caption as an underscore between two square brackets: [ _ ]. That means deaf viewers can sometimes miss out on content. Community Contributions provided a way for viewers to fill in these gaps left by the machines, making videos more coherent and complete to those hard of hearing.
Doom for D&D
Ginny Di, a Dungeons and Dragons YouTuber who has more than 150,000 subscribers, told The Register she couldn't rely on YouTube's auto-generated captions to transcribe her content. "A lot of the language I use in my videos is not going to be accurately interpreted by a machine," she said.
"YouTube's auto captioning will not recognize the names of D&D monsters like 'aboleth' or 'hezrou' or 'sahuagin,' that are difficult to spell or even look up if you aren't familiar with the field.
"Before Community Contributions were eliminated, I hired an individual to caption my videos, she submitted them via the Community Contributions feature, and then she invoiced me for the labor. This enabled me to find a captioner I trust and who understands the topics I'm talking about and the vocabulary used in my videos."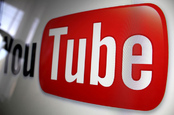 The perils of building a career on YouTube: Guitar teacher's channel nearly deleted after music publisher complains
READ MORE
But now that feature has been shut down, Di will have to fork out for a professional third-party captioning service. "It's very important to me that my videos be accessible to deaf and hard of hearing viewers, so my goal is for every video to have captions available from the moment it's released," she added.
YouTube has recommended four external caption-providing companies: 3Play Media, Amara, Cielo24, and Rev. Spokespeople for Cielo24 and Amara told El Reg YouTube does not receive any financial compensation for partnering with them – in other words, we're told the caption providers didn't bung YouTube a wad of cash to gain approval.
It looks as though YouTube is working on allowing creators to select specific viewers who are allowed to transcribe videos and submit subtitles.
"Next year, we plan to introduce a 'Trusted Captioner' role, which is a new Channel Permission in YouTube Studio that allows creators to delegate caption creation on their channel to those they trust," YouTube said. "We've heard a lot of creators say they need to share the work of captioning with others, and we've also heard how meaningful it is for people to create captions for their favorite creators – we hope this feature achieves some of that."
But before then YouTubers will either have to add their own subtitles, pay professionals to do it, or hope that the AI software doesn't garble their words. ®