This article is more than 1 year old
How's this for open government? Amsterdam, Helsinki put their AI system designs on public display
'We are on a mission to create as much understanding about algorithms as possible'
The City of Helsinki, Finland, and the City of Amsterdam in the Netherlands, have introduced online AI registries that offer a glimpse into the workings of the algorithms and machine-learning systems used for municipal governance.
The joint announcement, made in conjunction with the Next Generation Internet Summit, represents an effort to promote algorithmic transparency, an aspiration computer scientists and advocacy groups have prioritized in recent years to ensure that people can understand how computer code makes decisions that affect their lives.
The Helsinki Artificial Intelligence Register and the Amsterdam Algorithm Register are websites, implemented by Finnish AI transparency biz Saidot, that offer details about the way specific technical systems in the two cities work.
For example, the Amsterdam Algorithm Register has a section on Parking Control, which explains how the city uses patrol cars equipped with license plate scanners that rely on an image recognition algorithm to read license plates.
"The license plate number is sent to the National Parking Register where it is checked whether the car has the right to park," the Algorithm Register explains. "If it turns out that someone has not paid a parking fee, an inspector assesses whether there is a special situation (loading or unloading, cars stationary in front of a traffic light) based on photos of the environment."
The page goes on to explain how when the system can't automatically make a determination, a parking inspector will decide on site and will issue a ticket if there are no mitigating circumstances.
The site outlines the data involved, how the data gets processed, how the algorithm avoids discrimination, how human supervision comes into play, and the risks and safeguards.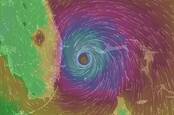 Here comes an AI that can predict hurricane strength. Don't worry, NASA made it so it probably actually works
READ MORE
These summaries sometimes include references to specific technical resources, such as Interface Description 7.6 [PDF] of the Nationaal Parkeer Register (National Parking Register). This particular file delves into the licensing plate scanning system architecture, the XML code used for messages passed among system users and the backend databases, and a summary of the application logic. It's essentially a design document. It doesn't include source code but it should allow someone, with a bit of effort, to understand how the system ought to work.
"Algorithms play an increasingly important role in our lives," said Touria Meliani, Deputy Mayor of Amsterdam, in a statement. "Together with the city of Helsinki, we are on a mission to create as much understanding about algorithms as possible and be transparent about the way we – as cities – use them."
With AI use becoming more common as an element of city services, Pasi Rautio, project manager of the Helsinki City Data, AI and robotisation project entity, argues that initiatives like these AI registries are necessary to build trust in government systems.
A 2017 report from the nonpartisan Pew Internet Research Center, "Code-Dependent: Pros and Cons of the Algorithm Age" [PDF], argues that not only is algorithmic transparency important, but that it should be accompanied by algorithmic literacy and oversight.
"The advancing impact of algorithms in our society will require new forms and models of oversight," said Justin Reich, executive director at the MIT Teaching Systems Lab, in comments submitted for the Pew report. "Some of these will need to involve expanded ethics training in computer science training programs to help new programmers better understand the consequences of their decisions in a diverse and pluralistic society."
"We also need new forms of code review and oversight, that respect company trade secrets but don't allow corporations to invoke secrecy as a rationale for avoiding all forms of public oversight."
The literacy and oversight elements become even more important if, as computer scientist Stephen Wolfram wrote last year, AI transparency can't be assured.
"If we want to seriously use the power of computation – and AI – then inevitably there won't be a 'human-explainable' story about what's happening inside," he said. ®