This article is more than 1 year old
Sonos turns patent war with Google up a notch with fresh lawsuit timed to coincide with Pixel, Nest jamboree
Chromecast this, says smart speaker slinger
Sonos has taken its patent infringement case against Google up a notch by filing a second lawsuit on Wednesday to coincide with the web titan's launch of more Nest, Chromecast and Pixel products that Sonos claims infringe its intellectual property.
The music-streaming outfit alleges [PDF] Google is ripping off no fewer than five wireless audio patents that it holds, and claims this infringement spans the entire line of Google's latest products. The lawsuit comes following a similar one in January, citing The Register, where it claimed Google was knowingly infringing five different patents.
Google reacted to that one by countersuing Sonos – outlining just how difficult it is going to be for even a company as large as Sonos to take on a company the size of Google.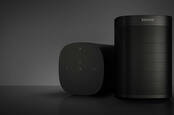 Latest patent brouhaha: Sonos wheels out Doomsday device in bid to block Google Home sales.... The Register
READ MORE
In that case, Google accused Sonos of infringing Google-owned patents related to digital rights management, content availability search, personalised network searching, noise control, and wireless controller comms. But unbowed, Sonos decided to kick Google where it hurts: right in the project launch.
The first lawsuit is on hold while America's International Trade Commission (ITC) – to which Sonos also formally complained – looks into its request to put a block on the sale of Google products that allegedly infringe Sonos' IP. Meanwhile, this latest lawsuit – filed in the western federal district of Texas, rather than California where both Sonos and Google are based – signals that Sonos has given up on reaching a business agreement with Google over patents, and has decided to go for a legal judgment to force its hand. Coinciding the lawsuit with Google's new product launch is another way of indicating how much financial damage it can cause the search-slash-ad giant if it wins.
Playback time
"Sonos has already sued Google for infringing patents on its first group of inventions involving the set-up, control, playback, and synchronization of wireless playback devices," the lawsuit notes.
"This case involves a second group of inventions which, as described more extensively below, tackle the novel technological challenges of how to stream music from a cloud-based service, how to create, manage, and invoke 'zone scenes' to configure how multiple playback devices work together, and how to dynamically adjust the equalization of a playback device based on the environment in which the playback device is operating."
So far at least, the lawsuits have not impacted the two companies actual products – Sonos, for example, includes Google's digital assistant in its latest range of kit, and works with Google's Play music service – but that could well end with the legal escalation.
It will be an intriguing case to watch. There is no doubt Sonos has a good case to answer – it was the first company to perfect music streaming across speakers and as a result have over 100 patents to cover its products. It has also settled with or won court bouts against other companies, including Denon, so there's little doubt its patents have force.
Sonos may also view its legal action as essential to its future survival. Google, Amazon, and Apple are all aggressively entering the smart speaker space as an entry point in their other products, and Sonos can't hope to compete against their resources and marketing power.
As such, forcing those giants to pay its patent fees would not only bring in persistent and growing revenue but act as a deterrent to them actively trying to kill Sonos.
But it's a high-stakes game given Google et al's almost unlimited resources and aggressive tendencies. ®