Chap beats rap in WhatsApp zap flap: Russian banker walks from insider trading case after deleting software
Brit financial watchdogs foxed by not guilty verdict
A Russian ex-banker has been found not guilty of destroying potential evidence after he deleted a copy of WhatsApp from his phone before handing it over to police.
Konstantin Vishnyak, 42, was cleared by Southwark Crown Court in London, England, of destroying documents relevant to a now-discontinued investigation into insider trading.
Prosecutors had sought the conviction after Vishnyak deleted the app and its encrypted chat logs from his smartphone shortly after being arrested in 2018.
It was reported that Vishnyak, formerly of VTB Capital, deleted the app and messages from his iPhone – one of two handsets he gave to police – not out of fear of an investigation into insider trading, but rather in an effort to conceal his friendship with Andrei Lugovoi, the Russian politician wanted in connection with the polonium poisoning of Alexander Litvinenko in 2006.
The UK Financial Conduct Authority, which brought the destruction of documents charge against Vishnyak in a first-of-its-kind prosecution, expressed its dismay with the verdict.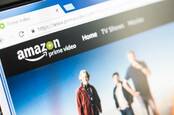 Amazon bean-counter, her husband, father-in-law cough up $2.6m after SEC collars them on insider-trading rap
READ MORE
"The FCA is disappointed with the outcome, but respects the verdict," the watchdog said in a brief statement this week. "We will take action whenever evidence we need is tampered with or destroyed."
Last year, when bringing the charge under Blighty's Financial Services and Markets Act of 2000, the FCA claimed Vishnyak knew the app would be of interest to investigators looking into possible insider trading.
"Mr Vishnyak was under investigation by the FCA for suspected insider dealing offences," the FCA said at the time. "The FCA alleges Mr Vishnyak deleted the WhatsApp application on his mobile phone after he was required to provide it as part of the investigation."
Vishnyak, meanwhile, maintained that he was not trying to hide any evidence of insider trading, but rather that he just wanted to protect his personal information from prying eyes unrelated to the investigation.
"I wasn't thinking about that," Vishnyak was quoted as saying. "I was deleting my private information. This has nothing to do with shares." ®