This article is more than 1 year old
Something to consider in case Dell freezes over: HP unfolds 2-in-1 laptop with Intel Tiger Lake brains, bigger screen
Refresh dukes it out with gear from rival
HP Inc has given part of its laptop lineup a bit of a buffing, the result is the HP Spectre x360 14 2-in-1.
The hybrid comes with a 15-inch screen – two inches bigger than its predecessor – and has a 3:2 aspect ratio. This, HP said, has roughly 20 per cent more vertical viewing space than the 16:9 display on the previous generation. HP also talked up a 90.33 per cent screen-to-body ratio.
In terms of what's inside, the device is powered by Intel's latest 11th-generation Core silicon, code-named Tiger Lake. HP has kept schtum about the precise configuration options though said it'll come with a 10nm quad-CPU Intel Core i7-1165G7 at the top end, as well as Xe graphics. Wi-Fi 6, and Bluetooth 5.0.
The Spectre x360 14, pictured below, comes with two Thunderbolt 4/USB4 Type-C ports – one on the side of the device, and another on the computer's flattened corner. While legacy ports are nowhere to be found, it does come with an SD slot, as well as an old-school barrel charging port. We assume you'd also be able to charge the Spectre via USB-C, too.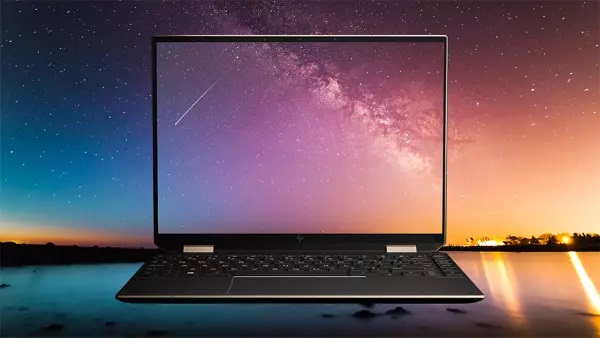 The keyboard has received some attention with an integrated fingerprint reader, and a button that covers the webcam. The latter feels infinitely preferable to Huawei's approach of burying the webcam within the keyboard itself. HP has also seen fit to upgrade the trackpad, making it 16 per cent larger than the one used on the earlier Spectre x360 13.
This refresh follows a recent slew of new XPS business laptops from Dell, which covers much of the same ground.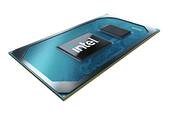 Intel screams Tiger Lake is 'world's best processor' (then quietly into its sleeve: for thin Windows, ChromeOS laptops)
READ MORE
Directly competing with the x360 14 is the Dell XPS 13 9310 2-in-1. Introduced earlier this week, this machine is largely unchanged from its predecessor, save for the inclusion of Thunderbolt 4, and a choice of Tiger Lake silicon.
Keeping with Dell tradition, the device is highly configurable (before it leaves the factory). The XPS can be built with up to 1TB of NVMe storage, 32GB of LPDDR4X RAM (soldered, sadly), and either a FHD+ or 4K display. If you're a masochist, you can also also opt to use Dell's MagLev keyboard.
Entry-level pricing for both laptops is neck and neck. The HP box will be available in October for a starting price of $1,199.99. Dell's newest device is marginally pricier, starting from $1,249.99. ®