President Trump to slap fresh restrictions on H-1B work visas, refuses to hear public comment on changes
Tech industry may limber up for war
The Trump administration has announced it will place new restrictions on the H-1B work visa program, such as narrowing eligibility for foreign workers and recomputing minimum salary levels.
The incoming rules – devised by the US Department of Homeland Security and Department of Labor, and published this week – were framed as "restoring integrity" to the program, which is used by tech companies and other organizations to bring in so-called specialty workers from overseas.
Homeland Security said its revisions will "protect US workers... and better guarantee that H-1B petitions are approved only for qualified beneficiaries and petitioners," after claiming the system as it stands operates "to the detriment of US workers."
Citing undisclosed data, the H-1B program has "been used to displace US workers," and has "led to reduced wages in a number of industries in the US labor market and the stagnation of wages in certain occupations," Homeland Security officials argued.
Acting Homeland Security Secretary Chad Wolf, whom a judge recently decided had possibly been illegally installed in his job, was quoted as saying: "Put simply, economic security is homeland security. In response, we must do everything we can within the bounds of the law to make sure the American worker is put first. The Department of Homeland Security is honored to take this important step toward putting Americans first and to continue to implement President Trump's agenda to keep our economy secure."
Keeping it 'real'
His officials said the new rules [PDF] will narrow the "specialty occupation" requirement in the current program, claiming it was over-broad. The program will also "require companies to make 'real' offers to 'real employees,' by closing loopholes and preventing the displacement of the American worker."
The update will also give Homeland Security greater powers "to enforce compliance through worksite inspections and monitor compliance before, during, and after an H1-B petition is approved." They will come into effect 60 days after publication.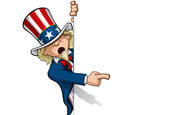 Hope to keep your H-1B visa? Don't become a QA analyst. Uncle Sam's not buying it: Techie's new job role rejected
READ MORE
Unusually, the Trump administration also said it will not run a public comment period, claiming that to do so would only "worsen the economic crisis caused by COVID-19 and adversely affect wages and working conditions of similarly employed US workers." It appeared to preempt a legal challenge to this effort to bypass the normal comment procedure by claiming "the pandemic's economic impact is an 'obvious and compelling fact' that justifies good cause to issue this IFR [interim final rule]."
The new rules are likely to be challenged in court, despite the apparent attempt to keep any changes within the purview of executive powers, and Homeland Security will no doubt be asked to produce the data it claims shows wage stagnation as a result of the visa program.
Meanwhile, the Dept of Labor announced it will update its rules with regard to H-1B, H-1B1, and E-3 visa holders. While H-1B visas are generally given to any tech workers and other skilled staff who successfully apply for one, the H-1B1 is reserved for folks from Chile and Singapore, and the E-3 for Australians.
In short, the department will recalculate [PDF] the minimum salaries holders of these three visas must be paid in order to live and work in the United States, and bring the visas more in line with other visa types.
This comes after officials figured their previous numbers were wrong, and employers were taking advantage by paying foreigners peanuts compared to the real market rate, forcing Americans to accept lower salaries or leave their industry.
The department said, following a probe, it "determined that the existing wage methodology leads to potential abuses of these programs that in some cases undermine the wages and job opportunities of US workers. These harms are exacerbated by the recent effects of the coronavirus public health emergency on the US labor market, and require immediate corrective action."
The upshot being that foreigners were allowed to be paid way less than they should be, pricing American workers out of the market. Here's the blurb from Tuesday's announcement:
When seeking to employ an H-1B, H-1B1, or E-3 visa, U.S. employers must attest that they will pay nonimmigrant workers, during the period of authorized employment, the higher of the prevailing wage or the actual wage paid to other employees with similar experience and qualifications.
Similarly, when an employer seeks to hire an immigrant under an EB-2 or EB-3 classification, the employer must seek to recruit US workers for the position using a prevailing wage issued by the Department, and, if no willing, available, and qualified workers are found, promise to pay the foreign worker used to fill the position the prevailing wage.
It is essential that the methodology used by the department in calculating the prevailing wage rates accurately reflect what US workers performing the same kinds of jobs and with similar qualifications make to ensure employers cannot use foreign workers in place of US workers.
"The US Department of Labor is strengthening wage protections, addressing abuses in these visa programs, and ensuring American workers are not undercut by cheaper foreign labor," said US Secretary of Labor Eugene Scalia. "These changes will strengthen our foreign worker programs and secure American workers' opportunities for stable, good-paying jobs."
Reality bites
In truth, the visa program works but is flawed. It is frequently used to bring in foreign workers who have skills in short supply in the United States, often tech workers, with the added benefit that US companies pay them less. Last month, the Dept of Labor announced $150m in grants to teach unemployed Americans IT and cyber-security know-how in an effort to plug the skills gap caused by a fall in successful H-1B applications, though even if that works it will still take years for the results to take effect.
There have however been several cases in which outsourcing companies have been caught abusing the process and pretended to hire people for specific long-term projects but then farmed them out from a labor pool for daily jobs.
Overall, however, the Trump administration appears to have massively inflated the program's impact for political reasons as part of a larger anti-immigrant push. The question is whether corporate America feels the changes will not impact their workforce to the extent that they don't sue the government again. That will only become clear when the actual rules are fully published. ®