This article is more than 1 year old
Nominet refuses to consider complaint about its own behaviour, claims CEO didn't mean what he said on camera
Dot-UK overlord descends into farce
The operator of the .uk registry has descended into a farce after refusing to accept a complaint from one of its members – and claiming its CEO didn't mean what he is recorded on camera saying.
At its annual general meeting last week, Nominet sparked outrage when it killed off its only means of independent communication – a members-only online forum – in the middle of the meeting, and justified the shutdown by claiming the message board had become "increasingly aggressive and hostile, not least toward our staff."
Nominet member Andrew Bennett took exception to the decision and statement, and formally complained to Nominet's board of directors, quoting CEO Russell Haworth and chairman Mark Wood, and asked for evidence backing their claims.
Haworth and Wood both argued the forum had become dominated by a small number of members and that they were creating a hostile and negative environment.
"Over the past four years over a third of all forum posts have been made by just three members," said Wood. "The top 20 have contributed 80 per cent of the posts… We would like to reset the dialogue with the membership into a more constructive and positive experience for both Nominet members and staff."
Haworth said: "[The forum] is dominated by a handful of posters and it's increasingly become aggressive and hostile, not at least to our staff." You can watch for yourself from the video below from the 21 minute, 27 second mark.
As its most prolific poster, Bennett strongly denied having been aggressive or hostile to Nominet's staff, and asked for either evidence or an apology from Nominet. In response, Nominet's general counsel Nick Wenban-Smith refused to even listen to his complaint, claiming it "just isn't within scope of our complaints procedures."
Incredibly, Wenban-Smith then claimed that the clear assertion that a small number of members had grown hostile to staff – the reason given for shutting down the forum – never happened. "We've never said that you have been aggressive and hostile towards Nominet staff. You seem to have drawn an inference from our statements that simply isn't there," he responded to Bennett.
Pattern of behaviour
This approach is just the latest example of Nominet, which legally remains a member-based organization, treating its members as hostile.
Last month, Nominet was blasted for trying to take over the domain name resale market to pull £4m into its own coffers. Over 100 members signed a petition rejecting the move though Nominet refused to accept the petition, claiming, again, it was outside the remit of its public comment process.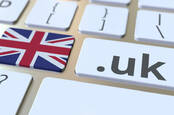 .uk registry operator Nominet responds to renewed criticism – by silencing its critics
READ MORE
That position only changed when angry members started contacting the board of directors to complain, and Nominet backtracked, shelving the plans and claiming it had never intended to take over the market – despite clear evidence in its own documents that it did.
Last year, CEO Haworth even used President Trump's "fake news" approach to deflect from the fact the board had approved a policy that handed a £100m windfall to its largest members – several of whom sit on its Board – at the expense of smaller members and the UK public.
In response to a Register article on the sham, Haworth wrote a blog post titled "The Trouble with Fake News," and claimed "the article contains basic factual errors and assertions that are simply not credible." But, as we subsequently outlined, the article was in fact entirely true and the claim of fake news was just that – fake news.
On the issue of the online forum – a place for members to interact independently with one another – Nominet's members suspect the real reason it was shut down was because they had been asking difficult questions of the staff and board over the registry's actions and less active members were starting to question the organization's lack of responses.
Financial question marks
Last month, when Nominet released its annual figures, it became clear that the organization's forays into commercial markets, pushed by CEO Haworth despite Nominet being a non-profit public benefit organization, are still failing.
The results showed a £4.1m "loan" from the .uk registry to those businesses: just the latest indication that Nominet is using its monopoly over .uk domains to finance loss-making efforts elsewhere. Members are growing increasingly annoyed that their fees, which Nominet has repeatedly increased, are being used to fund Nominet's biz experiments.
That concern grew when Haworth added as a footnote that Nominet had decided to exit the spectrum management and autonomous car markets – markets it had spent years and millions of pounds of members' money trying to break into. Despite the failing businesses, the organization has continued to give its directors and senior executives massive pay rises, with Haworth receiving a 30 per cent pay rise last year to £593,000.
As those commercial efforts have failed, Nominet has been increasingly secretive and refused to provide even basic details about them. At the same time, the organization has abandoned several of Nominet's traditional governance structures designed to benefit the UK, seemingly to free up more cash.
Money grab
In 2018, Nominet killed off its charitable trust and kept £5m earmarked for the foundation in-house, using it to fund its commercial efforts. Following criticism, Nominet claimed to have spent £1.9m last year on public-benefit efforts, though its own report into those activities has itself come under fire for massively inflating its impact, claiming to have reached 750,000 people while in reality the figure is likely 30 times smaller.
With frequent changes to its financial reporting and a refusal to break out the finances for its different arms, members have started to question what the real financial situation is behind the scenes; something that has been hindered by a decision by the Nominet board to stop posting its own reports and minutes online.
In recent months, Nominet's web forum had started asking for more detailed explanations of where members' money was really going, how financially viable its opaque commercial activities really were, and why senior executives and board members continued to pay themselves far above industry average remuneration and impressive annual pay rises.
No answers were forthcoming. Then the CEO and chair announced they were shutting down the forum and would instead run quarterly Zoom calls that they control. The justification for that move was hostility to staff; a claim that Nominet now appears to deny ever happened. The forum remains closed. ®