This article is more than 1 year old
Consultant leading Surrey County Council's £30m jump to new ERP system will bag £177,000 as £83m cuts bite local citizens
Go-live date of 1 December 2021 or authority incurs the full cost of SAP support and maintenance for 2022
Surrey County Council, a local authority in southern England, has awarded Unit4 a £30m contract to replace its SAP ERP system, with a private consultant picking up £177,000 to lead the programme for two years.
Described as an "alternative tier two system" in the outline business case [PDF], Unit4 is set to replace a SAP system that dates back to 2004 running on hardware from 2011.
Also listed in the outline business case are requirements for other resources outside the main contract, which would amount to £394,000 to provide consultancy support for business requirements and an internal project manager. They also allocate £177,000 for Andrew Richards, interim digital business and insights programme manager, who trades as A C Richards Consulting. The fee covers the years 2019/2020 and 2020/21.
In February 2019, Surrey County Council approved budget cuts of £82m for 2019/2020 including the closure of 31 children's centres.
Still, the council can look forward to "new efficiencies realised from a reduction in annual running costs of £77k in 2022/23 and rising to £327k in 2023/24", according to the full business case [PDF].
Unit4's ERP, Financial Planning and Analytics (FP&A), and Talent Management, together with the Proactis Supplier Management and Sourcing and Contract Management solutions are set to provide "a true cloud platform that would deliver high-level business outcomes across the Council ecosystem", according to Leigh Whitehouse, director of resources at Surrey County Council. Unit4 is set to work with implementation partners Embridge Consulting and Proactis on the project.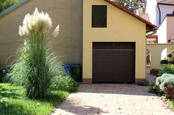 In deepest darkest Surrey, an on-prem SAP system running 17-year-old software is about to die....
READ MORE
The contract got off to an inauspicious start when it was erroneously advertised as a £40m deal in January, which the council was later forced to correct.
The outline business case said work was due to start on the project in July 2020, but obviously things have been put back.
Council bean counters will be hoping that the project will see no further delays as the current planned go-live date of 1 December 2021 has something of an imperative. Any slippage into the following year would "result in the council incurring the full cost of SAP support and maintenance for 2022 (£700k), which becomes due in January 2022".
To ensure they stay on track, the council has given a snappy vision for the programme. That vision is "a step change in the user experience, empowering people with accurate and insightful data for enhanced, intelligent decision making".
It is a shame such decision making was so absent when the council decided in 2015 to contract an independent provider to support an SAP R/3 system, which effectively "froze" the council into its version of the software with limited options for maintenance, upgrades, or patching.
From now on, Surrey County Council can look forward to a new cloud-based system, aware of the responsibilities it must take on to achieve any benefits.
"SaaS solutions are based on the key principle of their customer organisations adopting the standard best practice SaaS processes and configuring them to meet their business requirements, rather than customising or changing the SaaS solution to replicate the organisation's existing processes," the business case said.
The plan "increases the importance of effective business change management to ensure the organisation's leadership fully sponsors this principle and the programme team has a clear mandate to drive and support the organisation through the change".
Still, we're sure that with COVID-19 and Brexit set to disrupt the economy for the next couple of years, there will be nothing to distract council staff ravaged by cuts from changing the way they work to suit an ERP system. The council, Unit4, and Embridge have 14 months to get it right.
The council said business change and training would be delivered jointly by Surrey County Council and the sub-contractor, Embridge. ®