This article is more than 1 year old
Amazon tells ISPs: I can be your Eero, baby. I can ease your Wi-Fi pain. I will block bad sites forever...
Sorry, EnrEcho Ringlesias couldn't come up with a suitable last line
Amazon is to start selling its Eero mesh Wi-Fi hubs to ISPs in a move that breaks from its direct-to-consumer business model.
The new product – called Eero for Service Providers – includes the router kit paired with a software platform designed to address performance and reliability scores.
The router used is the Wi-Fi 6-capable Eero 6 Series. This includes a built-in Zigbee IoT hub, allowing users to control compatible smart home devices without a separate piece of hardware.
The software element consists of two separate components. The first is Eero Insight, which is designed to identify network connectivity and reliability problems, and then automatically resolve them. This, Amazon says, can reduce calls to tech support by up to 30 per cent. It also includes diagnostic tools intended for engineers, including a topology viewer, network logs, and historical speed and bandwidth records.
Accompanying this is Eero Secure – a router-level content filtering tool. Amazon said this can block the usual online nasties in addition to adverts and sites deemed inappropriate by a parent.
Eero began life as an independent not-spot-busting company in 2015 and raised $90m before its 2019 acquisition by Amazon, which reportedly cost the Seattle bookseller $97m. It currently forms a major part of Amazon's smart home lineup, alongside its Echo speakers, Ring smart doorbell unit, and Blink, which manufactures security cameras.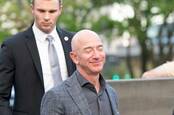 Flying camera drones, cuddly Echo gadgets... it's all a smoke screen for Amazon to lead you gently down the Sidewalk – and you'll probably like it
READ MORE
The move comes as the consumer Wi-Fi segment enjoys a surge of growth, thanks to the unprecedented level of remote working and schooling. Recent figures from ABI Research suggest device shipments will increase by 10 million this year against 2019's figures to a total of 223 million.
Any Wi-Fi manufacturer has to contend with the fact that most people are happy to use the router sent by their broadband provider. They aren't replaced in a way that a phone or laptop is. This habit is the biggest bottleneck to the category's growth. By partnering with ISPs, Amazon is able to circumvent that.
Eero for Service Providers will launch in November in the US and Canada – although Amazon has yet to name any partnerships with ISPs. This formal programme expands upon ad-hoc relationships with ISPs further afield.
Separately, Google has announced a modest upgrade to its Nest and Google Wi-Fi router products, introducing the ability for users to receive push notifications when a device joins the network. This, Google said, is to help mitigate against security threats and network congestion. This coincides with price reductions to the core product, with a three-pack of routers now retailing at $199. ®