This article is more than 1 year old
Reno4 Pro 5G: At this price point, OPPO's latest phone for the UK market ought to feel better than a mid-ranger
A few things conspicuous by their absence at £700
Hands-on The Reno4 Pro 5G, OPPO's latest smartphone for the UK market, is an unambiguous mid-ranger, conservative in outlook and specs, and better positioned to take on the likes of the OnePlus Nord than wallet-punishing flagships.
Except it costs £699. The expectations of a £700 phone are different to that of a £500 phone. Can the OPPO Reno4 Pro 5G fly above its station, or will it crash and burn?
A unit landed at Vulture Towers last week, and we've been steadily putting it through its paces.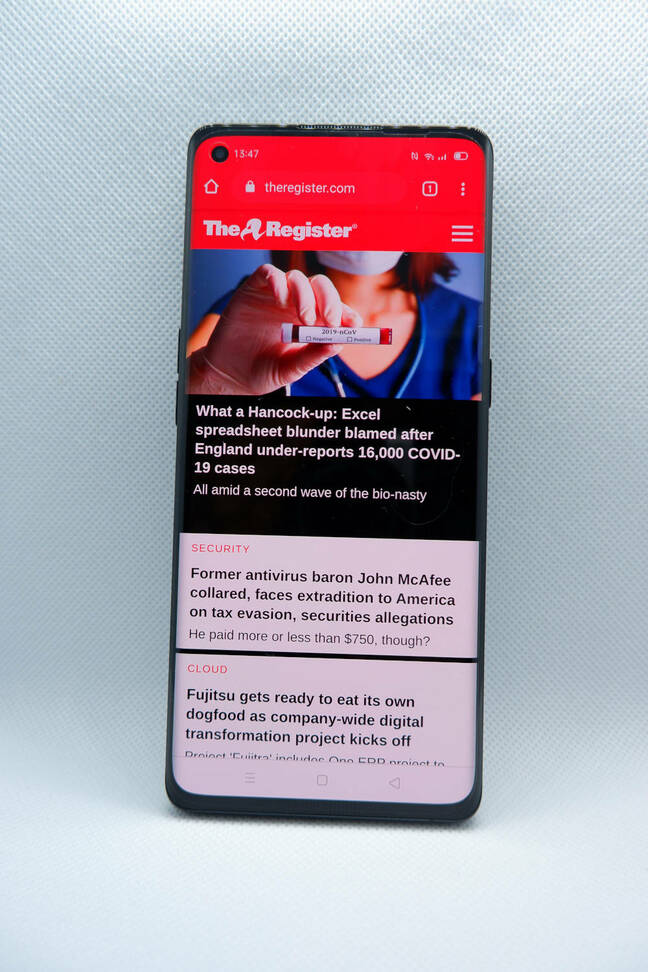 All about the Pentiums
The Reno4 Pro 5G doesn't come with the fastest Qualcomm Snapdragon silicon, and its 90Hz screen, although significantly nicer than a 60Hz display, isn't the most dynamic on the market. But while it might not offer a flagship experience, it's sufficiently suited for day-to-day use.
There's no wireless charging – which feels particularly strange given… well… this phone costs nearly £700. There's also no 3.5mm headphone jack, which is less surprising, given it's 2020.
Look and feel
Everyday usage of the Reno4 Pro 5G is satisfying. The relatively high refresh rate on the display means things feel fluid while the tall form factor makes typing comfortable.
The Snapdragon 765G platform is nimble enough, but those fond of mobile gaming may find it wanting. And while the 12GB of RAM feels especially gratuitous, apps nonetheless opened swiftly. Multitasking similarly worked well.
The Reno4 Pro 5G ships with Android 10 running OPPO's proprietary ColorOS 7. The skin doesn't feel nearly as aggressive as other third-party environments and comes with a few pleasant additions beyond what you'd get with stock Android, including OPPO Relax – which is a bit like the poor man's Calm.
Sadly, there are a few flecks of bloatware to be found, including WPS Office and a video-editing app called SoLoop. Fortunately, you can easily remove these.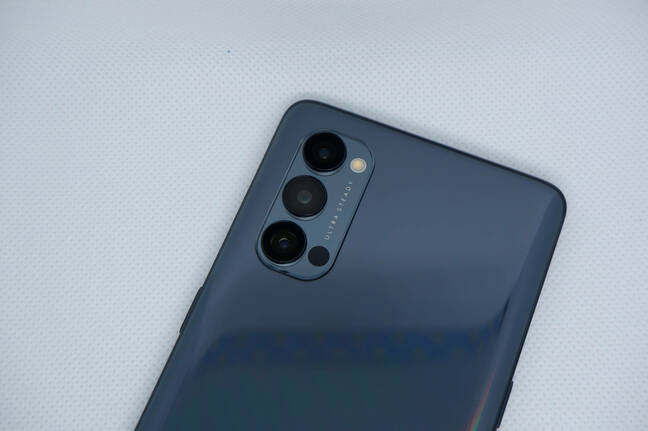 The phone's built-in facial recognition authentication struggled, however. Perhaps it doesn't like beards, but I found myself relying on the (surprisingly fast and responsive) under-screen fingerprint scanner.
OPPO has slathered love on the rear case, with the bottom third embossed with a repeating logo design. The reset is an almost unbroken sunset of black, save for the phone's triple-camera setup. This, unfortunately, proved to be a fingerprint magnet, although a protective case comes with the device.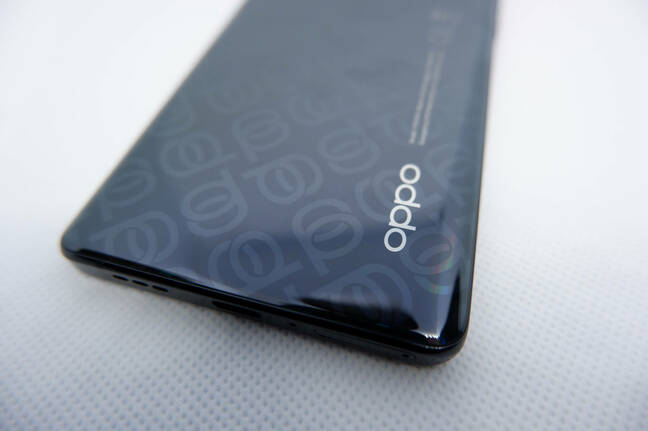 Where it stands
There's a lot to love about the OPPO Reno4 Pro 5G. The design is excellent and the display is nothing short of outstanding, offering top-notch brightness and colour fidelity. And OPPO's 65W fast charging is a welcome feat.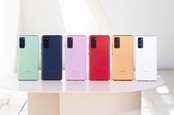 If the Samsung Galaxy S20 Fan Edition doesn't make you a fan, we don't know what will
READ MORE
But this phone suffers from a few major deficiencies. The lack of wireless charging is a major misstep and the phone feels underpowered for its price. The Samsung Galaxy S20 Fan Edition 5G, for example, costs the same and comes with a much faster processor.
While Sammy's effort isn't quite as generous with the RAM (although few actually need 12GB), the S20 FE 5G does use UFS 3.1 storage, comes with a 120Hz display, and packs wireless charging.
Is the Reno a good phone? Yes. Is it good value? Debatable. At the very least, you can get more bang for your buck.
That being said, we'll reserve some judgement for our definitive review in the coming weeks, where we'll see if time helps us find this phone's "killer app" or if we manage to get face recognition working. ®