Hoping to break the cycle of environmental catastrophe that is consumer tech, Teracube's next eco-conscious and repairable smartphone is available for pre-order on crowdfunding platform Indiegogo.
The Teracube 2e's specs are fairly humdrum, but you'd expect as much given its ticket price of $139.
Under the hood is a low-end MediaTek Helio A25 processor. This is accompanied by 4GB RAM and 64GB storage. The screen is a 6.1-inch IPS display, with a resolution of 720x1,560. At the top, you'll find an 8MP selfie camera housed in a teardrop notch. On the back, you've got a dual-camera setup with a 13MP primary sensor and an unspecified 8MP secondary shooter.
Teracube said the 2e was built with self-servicing in mind. The firm promises it hasn't committed any of the usual fixability sins, eschewing the usual globs of adhesive in favour of standard screws.
You don't have to use a heat gun to remove the back plate; it just snaps off. Similarly, the battery isn't directly connected to the logic board with a ribbon cable, but rather through an old-style contact-based system. This means the only tools you need to remove the battery are your hands.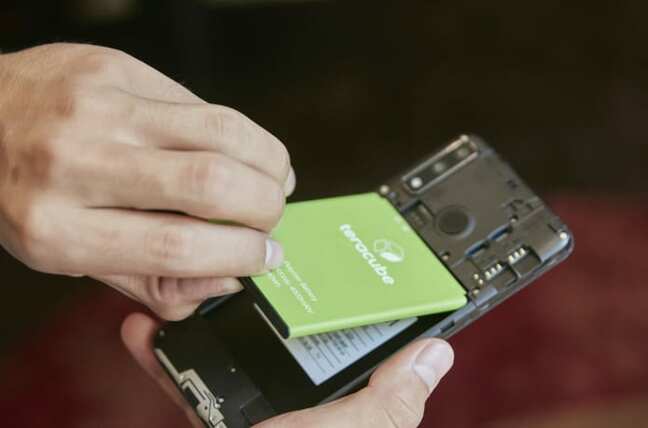 Further bolstering its green credentials are the use of recycled materials. The chassis is made out of 25 per cent polycarbonate and to reduce packaging Teracube has opted not to include a charger in the box, though it is compatible with "almost all" USB-C cables. The case is said to be biodegradable and partially made out of wheat starch.
The warranty aspect is the most interesting. Teracube has an unusually generous policy offering four years of support with free parts and labour and free two-way shipping. This covers factory defects. Accidental damage, like smashed screens and water-logged logic boards, are not included.
You can be forgiven for wondering how sustainable this is. Phones – particularly those in the sub-$200 category – are a gruelling, low-margin business. That's why budget devices have lagged behind their flagship rivals in things like software updates and long-term support. Vendors want to ship the device then move on to the next thing.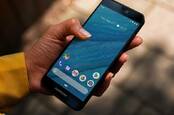 Want an ethical smartphone? Fairphone 3 is on the way – but tiny market share suggests few care
READ MORE
One could reasonably assume that a single repair would eviscerate the margin from the original sale. If a phone is returned multiple times during its four-year lifespan, Teracube will have made a loss.
There's also the fact that eco-friendly phones are a low-volume business. Even the biggest vendor in the space, FairPhone, is a minnow compared to Samsung, Apple, and Xiaomi.
Teracube is trying to mitigate against that possibility by making the phone easy to repair. If the user does it themselves, there's no need for them to return the device to the manufacturer. But what percentage of users will feel confident enough to do that? And how long can Teracube guarantee a supply of replacement components?
Given Teracube's emphasis on sustainability, will they conduct repairs in the most sustainable way? Right-to-repair advocates like Louis Rossman have long argued that many consumer technology repairs are pointlessly wasteful. A single component on an iPhone logic board may fail, and while it would be possible to simply solder on a replacement, Apple and its network of authorised repair shops could instead opt to replace the entire logic board.
Quicker? Yes. Cheaper? Not always. Wasteful? Absolutely.
What approach will Teracube take? We asked the company and will update if we hear back.
Teracube promises at least three years of software updates – although it's not immediately clear whether this means Google's incremental security patches, or major version upgrades. It's also interesting to note that the device's lifespan includes at least one year where the hardware is officially supported, but will run older and potentially insecure versions of Android.
While this isn't Teracube's first rodeo, remember that any crowdfunded campaign comes with an element of risk – be that delays, or not getting the product you ordered in the first place due to some unforeseen problem. Proceed with caution. ®