This article is more than 1 year old
Typical. Museum of London Docklands display would be ready to set sail were it not for no-show cast member
A fascinating exhibition of historic artefacts – and that's just the obsolete software
Bork!Bork!Bork! Today's submission to the pantheon of bork comes from reader Alastair Craft (who spotted a rolling BSOD earlier this year) via the rather splendid Museum of London Docklands.
By our reckoning, this is a twofer in terms of obsolete software; Macromedia (or Adobe) Director running atop Windows 7. The former has its roots well into the last century and was once quite the thing for putting together interactive stuff.
The acquisition of Macromedia by Adobe was finally completed back in 2005.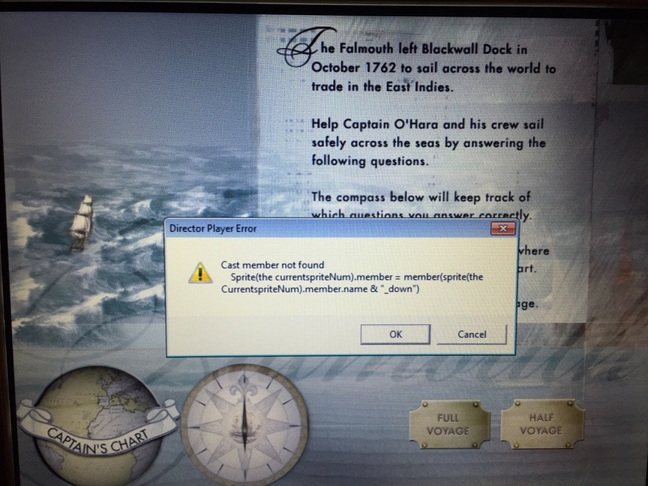 The "Director" name is part of the movie-like metaphors used in the creation of the applications and animations. In this instance, it appears a "cast member" has not turned up – how very A-list Hollywood. Our reader vaguely remembered the same error on the same display during his previous visit, "which would rule out the 'cast member' having been tracked-and-traced and isolating at home," he said.
The sprite message gives a clue as to what a cast member actually is – likely a bitmap to be blitted about the screen.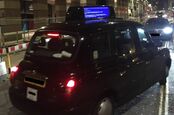 Death and taxis: Windows has had enough of clinging to a cab rooftop in the London rain
READ MORE
Comparisons between Director and Flash are difficult to avoid, although Adobe finally pulled the plug on the former in 2017 having left the software gathering dust since the last major release in 2013. Flash is taking a while longer to kill.
As for the museum (showing a bit of software from the past as well as other artefacts from London's rich history), we're delighted to note that it is open for visitors, although a prebooked free ticket is required. Our reader noted that "the museum is IMHO excellent and a good way to spend an afternoon" and we'd have to agree.
We look forward to the new exhibition: "The Great Bork Of London (2020)" ®