This article is more than 1 year old
Chef leaves a bad taste: Staff cut in 'horrid, bleak' week after Progress swallows DevOps darling for $220m
And new boss beams: 'Actually, business has been going well ... We are not expecting a downturn'
Sundar Subramanian, general manager of enterprise app platform Progress, marked the completion of his company's acquisition of DevOps outfit Chef with the words: "I can't wait to see what Progress and Chef can do together."
The first order of business appears to have been firing people. On Wednesday, a number of Chef employees learned they had lost their jobs as Chef got folded into Progress, or received notice that they will soon be out of work.
Chef was founded in 2008, and claims annual revenues of $70m per year. The firm, which has approximately 300 employees, has taken $150m in funding. Progress announced its intent to acquire the configuration tool maker for $220m in September.
The Register asked Progress CEO Yogesh Gupta in a phone interview how many people have been affected, and he declined to go into specifics. "I'm sorry, as a public company we don't comment on impact to employees," he said.
The Register understands the number may be in the neighborhood of three dozen, though only a handful were terminated immediately. We asked a Progress spokesperson to confirm or deny that figure, and the spokesperson declined.
An employee at Chef, who asked not to be identified, told The Register a number of workers in the UK were assured their jobs are not at risk "at this current time," leaving open the possibility further downsizing may be contemplated. Others weren't so lucky.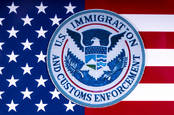 Chef roasted for tech contract with family-separating US immigration, forks up attempt to quash protest
READ MORE
Those told they faced redundancy were presented with unusual or inconsistent rationales for the decision. For example, a salesperson in the UK serving British clients was informed their role would be moving to India. Also, software engineers were informed that a team they didn't work on would be moving to India, even as engineers who were on that team were retained. Those warned they face the ax in the UK have been given 90 to 180 days of notice. We understand that only a few Chef employees were terminated immediately.
"Overall this week has been horrid and the outlook is entirely bleak," our source said.
We asked Gupta whether Chef employees, as a condition of severance pay, are bound by confidentiality agreements. He said he wasn't certain and asked an associate listening in on the interview to find out. After the call, the company declined to answer that question. The Register understands that workers in the UK were told they "continue to be bound by obligations of fidelity and confidentiality."
Asked whether the layoffs were motivated by difficult economic conditions arising from the COVID-19 pandemic, Gupta insisted business was good.
"Actually Chef's business has been going well," he said. "In fact, they've had a very good nine months so far, of the year, and we expect it to continue to grow. It is a really wonderful business. We are not expecting a downturn in the business."
They've had a very good nine months so far, of the year, and we expect it to continue to grow. It is a really wonderful business
And the situation has been similar for Progress, he insisted. "Pandemic or not," he said, "the need is there and the value that the software products deliver is undeniable."
Gupta expects the integration of Chef into Progress to be welcomed by customers, and be an opportunity for further growth. Some customers, he said, have expressed interest in Chef's DevOps automation software, and others already have solutions in place.
"Our goal is to do the integration that our customers deem useful for them, so that is one of the data gathering things that is going on," he explained. "That said, there is an existing roadmap for the Chef products today. And we are completely committed to delivering on those roadmaps. We are not wavering off of those."
Asked if there was anything else about the Chef acquisition that people should know, Gupta urged clients to look at what the company is doing.
"If I was speaking to the customers I would tell them, watch our actions, watch the results, watch the outcome," he said. "See what kind of service you get from us. See what kind of support you get from us. See what kind of product deliveries you get from us. Look at what we do in terms of supporting the open source community, which we have committed to doing. And you know, work with us." ®