This article is more than 1 year old
IBM to spin out Managed Infrastructure Services biz – yes, the one that was subject to all those redundancies
And the name of this fresh public entity? World, say hello to... NewCo
IBM has confirmed a "tax-free" spin-off of its Managed Infrastructure Services unit into a separately traded public company, expunging a part of Big Blue that has been shrinking and subject to years of cost-cutting.
The division of Global Technology Services will get a brand spanking new name – NewCo – and IBM sought to talk up the reasons for the split.
"Client buying needs for application and infrastructure services are diverging, while adoption of our hybrid cloud platform is accelerating," CEO Arvind Krishna said [PDF]. "IBM will focus on its open hybrid cloud platform and AI capabilities. NewCo will have greater agility to design, run and modernize the infrastructure of the world's most important organisations."
NewCo has commercial "relationships" with 4,600 "technology-intensive, highly regulated clients in 115 countries, including more than 75 per cent of the Fortune 100, a backlog of $60bn, and more than twice the scale of its nearest competitor," said Big Blue.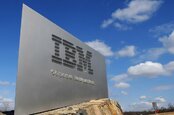 IBM manager had to make one person redundant from choice of two, still bungled it and got firm done for unfair dismissal
READ MORE
Given that glowing send-off, one could be left wondering why IBM is offloading Infrastructure Services at all. Perhaps the declining revenues brought about by the rise of the cloud has something to do with it?
In the past five to six years, IBM has raised the handle of the axe annually to remove Global Technology Services staff from higher cost locations and sent those roles to geographies where wages are generally lower. Infrastructure Services has been part of these repeated actions.
Global Technology Services revenues increased 7 per cent year-on-year in calendar 2011 to $40.9bn. By 2015, this had fallen to $32.01bn. In 2016, IBM merged its Cloud and Technology Services divisions from a financial reporting perspective, posting revenue of $35.337bn.
In 2017, Cloud and Technology Services revenue was $34.27bn, and was up nominally in 2018. By 2019, Global Technology Services was again reported as a standalone unit, revealing revenues of $27.3bn.
IBM has never reported standalone figures for the Infrastructure Services so it is difficult to give a more specific appraisal of that unit's fortunes, but redundancies indicate all was not well.
'Unrivaled'
"The new company will be entirely focused on managing and modernizing client-owned infrastructures, a $500 billion market opportunity," IBM trilled today. "It will leverage its unrivaled expertise to offer hosting and network services, services management, infrastructure modernization, and migrating and managing multi-cloud environments. These are critical services that are core to client operations."
IBM also used today's announcement to emphasise how it is a "leading hybrid cloud and AI company", which it said represents a "$1 trillion market opportunity". As far as The Reg can tell, there was no specific news in this portion of the corporate statement.
The proposed split of Infrastructure Services will be effected via a pro-rata spin-off to IBM shareholders and, as mentioned, this will be "tax-free for US federal income tax purposes".
The separation is forecast to be completed by the end of 2021.
The direction of travel for the services industry has been clear since the cloud gang rolled into town. Dell offloaded its infrastructure service biz, formerly known as Perot Systems, in 2016 for $3bn; and HPE Enterprise Services did a spin-merger with CSC to create frankenfirm DXC in 2017. The perceived wisdom was once that IT services were the future of the industry – not anymore.
Some IBMers say they found out about the move after the stock market.
One said: "We didn't know about this, but why bother telling employees? Would be nice to know if I will be in IBM or NewCo. No doubt the first thing they will do is fire thousands [of employees]. However, I always thought we would just be sold to an existing provider, so it's not really a huge shock."
We didn't know about this, but why bother telling employees?
In May, IBM admitted it was set to lay off staff outside of its cloud business. Responding to questions from The Register, Big Blue said the job losses were "for competitive reasons" but failed to give numbers or further details.
At the time, one IBM staffer said the move was evidence of a "pivot" towards the cloud. Whole departments of the Global Technology Services wing were let go in a single day, and the Global Business Services team has also been hit hard. Even Indian workers weren't spared the axe. A Facebook discussion said the cloud and Watson AI units faced layoffs.
Still, IBM was bound to put a positive spin on the collateral damage caused by its latest strategic zigzag.
Only five years ago, IBM was saying Watson, its great AI hope, represented "an entirely new model of computing" and a "high-growth industry opportunity" for the company.
As IT industry observers know, the more things change, the more they stay the same. ®