This article is more than 1 year old
Selling hardware on a pay-per-use or subscription model is a 'lie' created by marketing bods
Capex to opex, capex to opex, capex to opex... Stop. 'It's just not what people really want'
Canalys Forum 2020 Selling tech based on consumption is predicated on a "lie" and a "fallacy" created by the powerful marketing machines at some of the largest hardware vendors.
So says Mike Norris, the straight-talking chief exec at Computacenter, Europe's largest reseller, who made the comments via a webcast interview broadcast at the Canalys Forum 2020 virtual conference.
"If I was a vendor, I would want a consumption model," he said. "I see absolute logic in why I would want to sell as-a-service and not sell capital goods."
Norris had been asked by Steve Brazier, CEO at the channel analyst, whether pay-per-use deals being promoted by the likes of HPE, Cisco, Dell, Nutanix, VMware, HP, and Lenovo actually suited customers. His response was emphatic.
"I do think vendors have to be careful because I don't think customers want to buy that way if they can avoid it," Norris added.
He said some vendors were "fixated" on consumption models.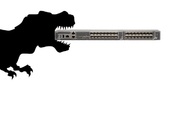 Cisco to sell everything-as-a-service – even core networking hardware – and cut costs by a billion bucks
READ MORE
Cisco began pushing its usage and subscription payment models last year, as did Dell. HPE has long sold storage and compute in this way. Companies that have near-monopolies can call the shots but it's less easy to do in competitive battles.
Norris gave an example to prove his point: Computacenter has spent £1.25m on solar panels that cover the roof of its Hatfield distribution centre, generating £250,000 worth of electricity every year.
"If you look at the multiples of that business, that is super sensible," said Norris. "That is using my capex to improve my opex... any chief executive, any finance director, would use its capital to improve its opex because that's what improves the share price. That's what takes the business forward."
"Yet we're an industry that wants to go, 'reduce your capex – turn it into opex'," he added, and this is the opposite of what most senior leaders want.
The tech industry has grown inordinately more powerful "and the marketing machine is so good" that the message about shifting to consumption-based models is ubiquitous.
"So we're out there, punting, you know, 'capex to opex, capex to opex, capex to opex'. It is a lie, it is a fallacy, it is just not what people really want."
The marketing machines of our vendors that want to sell consumer models are brainwashing the industry and brainwashing their sales forces
He added: "The marketing budgets, the marketing machines of our vendors that want to sell consumer models are brainwashing the industry and brainwashing their sales forces."
In a separate webcast, Brazier at Canalys also asked Michael Guschlbauer, COO at Germany-headquartered Bechtle - another European reseller giant - how he viewed such deals.
"I think most of our customers want the consumption models because they see the advantage of consumption models. But when I take a look in detail on the existing consumption models, there are some hurdles... sometimes the model with normal financial services are better than a consumption model."
Brazier told us today that Wall Street loves vendors' warm embrace of the as-a-service model, pointing toward the moves by Adobe and Microsoft. Adobe, for example, killed off boxed software in 2013 and since then its share price has risen from around the mid-$40 mark to $516.
He said IT vendors are "desperate to go as-a-service", warning "If the vendor puts all its efforts into as a service, and biases its sales force towards as a service, they're gonna have a problem."
Alastair Edwards, chief analyst at Canalys, said the shift to cloud has sped up in the past months since the COVID-19 outbreak, a point not lost on the infrastructure hardware manufacturers.
The established vendors are looking not to lose share and they are following where they think the market is going
"The established vendors are looking not to lose share and they are following where they think the market is going. And to a certain extent, the market is going that direction, definitely, we've seen that shift in customers, but we also believe this is partly a response to the current situation and there are still a lot of customers that don't necessarily want to buy that way."
Lenovo said at the Canalys conference that it expects to generate $1bn this year via Desktop-as-a-Service sales, and reckons that will double next year.
"You can see the trend is coming," said Che-Min Tu, senior veep and COO for the Intelligent Device Group at Lenovo. "I agree potentially, from your point of view it is more expensive to the user. From our point of view, as well as the channel partner, it is better margin and better top line."
He said some customers in the pandemic want to reduce capex, and that Lenovo has just signed a "very, very big" deal. "We already see the breakthrough that everything as a consumption model is going to fly."
HPE said its own as-a-service model, GreenLake, has generated over $4bn in total contract value and a 99 per cent renewal rate.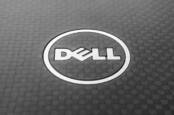 Say hi to pay-as-you-go on-prem IT: Dell, VMware tout private cloud-as-a-service, or rentable tech as everyone would call it
READ MORE
A spokeswoman told us: "We believe the market in general has seen increasing interest in pay-as-you go models, which started in consumer segments but has come to B2B as led by the public cloud services, and is more and more what vendors are being asked to provide. In fact, IDC predicts that by 2024, over 75 per cent of infrastructure in edge locations and almost half of infrastructure in corporate data centres will be consumed/operated in part or in total via an as-a-service model."
Dave Roberts, vice president of sales, EMEA, at Dell Financial Services told us: "Customers see immense value in Dell Technologies On Demand flexible consumption models to help them pay for only what they use and to move fixed costs to variable costs, which is critically important in today's fast-moving business environment.
"A consumption-based approach also gives flexible capacity, simplified management, transparent pricing, and robust services. We have also seen significant interest in our broad range of payment solutions for customers that have more 'known' or fixed workloads."
Andrew Brinded, veep and GM of EMEA sales at Nutanix, said cloud computing has grown "hand in hand" with cloud computing, providing utility-like tariffs and capacity that can be switched off.
"Customers want flexibility and by looking at our retention rates of 96%, we are clearly providing what they want... While some vendors are selling perpetual licenses, creating complexity and getting organisations locked into enterprise license agreements, we want to provide nimbleness, a subscription model, cloud-like agility and ultimately choice," he told us.
In the past 24 months, 88 per cent of Nutanix customers "opted for subscriptions". "And it's not just us: look at the hyperscalers and the cloud movement generally. The subscription model is the best model because it delivers transparent value and spread payments with no shocks or taxes."
The Register has asked HP Inc, VMware, and Cisco to comment. ®