This article is more than 1 year old
Guess whose app store claims to champion 'choice, fairness and innovation'. It's Microsoft's, funnily enough
Xbox fans, move along. These principles don't apply to console-jockeys
In a vague swipe at the likes of Apple, Microsoft has declared its 10 app store principles. Surprisingly, "please, please use our store" isn't one of them.
Amid the back-and-forth between Apple and Epic Games, Microsoft has adopted a list of principles "to promote choice, fairness and innovation" for the Microsoft Store on Windows 10.
Someone crueller than us might observe that there are more principles than actual useful apps (or users) on the moribund platform. Others, with longer memories, might well pass a lukewarm tea through a nostril or two at the likes of "4. We will give developers timely access to information about the interoperability interfaces we use on Windows..."
Different times, eh?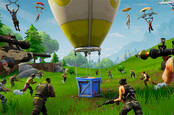 Apple, Epic trade barbs in App Store brouhaha while judge pins July for jury time
READ MORE
More pointed is rule 3: "We will not block an app from Windows based on a developer's choice of which payment system to use for processing purchases made in its app," a very clear nod to the legal shenanigans under way elsewhere.
The other rules come mainly under the category of "surely you were already doing that?" although those who have found themselves at the sharp end of Microsoft's policies in the past might disagree.
"Windows 10," the company intoned, "is an open platform. Unlike other popular digital platforms, developers are free to choose how they distribute their apps."
Sadly, the Xbox store, which takes an Apple-grade cut of developers' sales, is not to be blessed with the same principles – at least not right now.
"The business model for game consoles," insisted the Windows giant, "is very different to the ecosystem around PCs or phones." Microsoft added that while it spanks cash on developing the latest and occasionally greatest, the devices are sold "below cost or at very low margins to create a market that game developers and publishers can benefit from."
Somewhere we can hear the world's smallest violin scratching out a tune.
The upshot is that games consoles will not be seeing the same fairness principles as those of the Microsoft Store. "We have more work to do to establish the right set of principles for game consoles," the company said.
The principles arrived amid reports of Microsoft's plans to dodge Apple's app store restrictions by taking a browser-based approach for iOS. Apple's iDevices were notable by their absence from the recent launch of Microsoft's Xbox game streaming service and while the Windows juggernaut toyed with a streaming app for a while, it reportedly fell foul of Apple's edicts.
The Register contacted Apple to see if it planned to follow suit with its own 10 rules for tremendous profits (or something like that), but the phone maker has yet to respond. ®