This article is more than 1 year old
As China trials its Digital Yuan with a giveaway, seven big central banks outline response
Bank of England and US Reserve among those pondering own digital dollars
China has announced a significant new trial of its digital currency, co-incidentally on the same day influential central banks laid out their plans for a similar effort.
China is creating a digital currency for domestic use, to track transactions as part of its ongoing crackdown in corruption, help with economic planning, and stop alternative payment systems from the likes of Alibaba and Tencent getting too much traction. China has also explicitly laid out a digital currency world domination plan to be the first with a viable digital fiat currency and make it a global force by more-or-less-requiring it to be used by trading partners.
Those plans have been a little slow to take off, but late last week Chinese State media announced that the city of Shenzhen would conduct a lottery to give away 10 million Digital Yuan (US$10m) in a lottery. 50,000 winners will each score 2,000 Yuan that can only be used once they use China's digital wallet application.
Local merchants have such as hotels and even WalMart have reportedly backed the trial.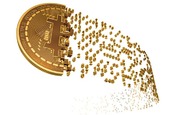 Stop us if you've heard this one before: Crypto exchange cracked, Bitcoin burgled
READ MORE
The trial was announced last Friday, perhaps co-incidentally the same day as the Bank of International Settlements (BIS) revealed that seven central banks had teamed to create their own vision of national digital currencies titled "Central bank digital currencies: foundational principles and core features."
The joint report was created by The Bank of Canada, European Central Bank, Bank of Japan, Sveriges Riksbank, Swiss National Bank, Bank of England, Board of Governors of the Federal Reserve and the Bank for International Settlements.
The report's key recommendations for any central bank digital currency (CBDC) are that it have the same value as cash and be exchangeable without an intermediary. It also says that nations need to get cracking on CBDCs, before either an alternative stablecoin - think Facebook-backed Libra - or a cryptocurrency become so widely used that central banks' useful regulatory functions are sidelined and monetary policy becomes a less useful lever for governments to pull.
The document also points out the contributing banks have a decent idea of how to create a CDBC, but are less confident they can keep one stable. The report also identifies all manner of legal and regulatory challenges that need to be identified before CDBCs are viable, never mind interoperable across borders.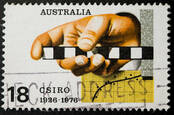 Contractor convicted of pinching supercomputer cycles to mine cryptocurrency
READ MORE
Which is why China's world domination plan, big test in Shenzen, and stated intention to have the Digital Yuan sufficiently mature fohr wide use at the 2022 Beijing Winter Olympic Games, all represent such a challenge to the world's financial systems.
And just to complicate matters further, again perhaps co-incidentally, China over the weekend announced reforms in Shenzhen. The city, which in 40 years has grown from around 500,000 inhabitants to become a sprawling megalopolis housing over 20 million, has long been the centrepiece of a special economic zone. China has now decided that local authorities should have more say on the city's growth, in line with the national plan to implement "socialism with Chinese characteristics."
That form of socialism may now include use of digital currencies, a form of money that allows its issuer – in this case China's People's Bank – to potentially record every transaction. ®