This article is more than 1 year old
Microsoft tells staff work-from-home is now 'standard' – with caveats galore
Boss has to agree, home time not to exceed 50 percent and let's talk about salary if you leave town
Microsoft has decided its 150,000-plus staff can work from anywhere, anytime, most of the time.
The company late last Friday outlined its new "guidance" on what its "flexible workplace" will look like even after the COVID-19 pandemic recedes enough to make returning to offices safe.
The guidance comprises the following three points (with Microsoft's emphases):
Work site (the physical space where you work, e.g. office, center, home, mobile): We recognize that some employees are required to be onsite and some roles and businesses are better suited for working away from the worksite than others. However, for most roles, we view working from home part of the time (less than 50%) as now standard – assuming manager and team alignment.
Work hours (the hours and days when employees work, e.g. workday start and end times, full- or part-time): Work schedule flexibility is now considered standard for most roles. While part-time continues to be subject to manager approval, our guidance is meant to facilitate an open conversation between a manager and employee regarding considerations.
Work location (the geographic location where you work, e.g. city and country): Similarly the guidance is there for managers and employees to discuss and address considerations such as role requirements, personal tax, salary, expenses, etc.
While this guidance will spawn a thousand gushing LinkedIn posts, form the basis of a hundred over-long webinar presentations and be referenced in more than a few TED talks, it's far from a total embrace of working remotely.
Less than half time at home is not revolutionary and comes with a big caveat of managerial approval.
While encouraging open conversations about flexible working hours, there is no guarantee they will be approved or mention of criteria considered reasonable.
The third point seems to hint that Microsoft could follow VMware in adjusting salaries to match the cost of living in whatever locale employees choose to inhabit, which in practice has meant reducing payments.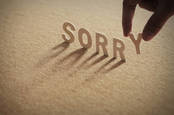 A memo from the distant future... June 2022: The boss decides working from home isn't the new normal after all
READ MORE
The Register is also aware that Microsoft has encouraged customer-and-partner-facing employees to work remotely and at odd hours for years anyway, because time in-office is time away from customers and partners. Microsofties of The Register's acquaintance often don't mind that freedom, and have also told us of Microsoft being keen for its staff to prove the power of its productivity platform by using it outside the office whenever it is sensible to do so.
Microsoft has also invested in shared spaces like WeWork for staff to use as drop-in offices.
Which makes this new guidance not much of a New Normal, and perhaps more a statement of flexible working being more favorably-looked-upon thanks to the experience of the last few virus-ridden months. With novel coronavirus infection rates spiking again across Europe and North America, further evolution of the policy may yet be necessary. ®