This article is more than 1 year old
Pakistan bans TikTok because of its users not its owners
Warnings to clean up its act went unheeded, but door remains open for a return
Pakistan has banned TikTok, citing the service's slew of salaciousness as insupportable.
China and Pakistan are staunch allies, so the latter nation has little reason to follow India and the USA in banning the video-sharing app on security grounds.
Instead, Pakistan is following through on warnings made in July and September that TikTok needs to implement content moderation to ensure that content inconsistent with local mores doesn't reach Pakistani users.
Pakistan has a long history of opposing social media and video-sharing sites that allow unrestricted access to content of a sexual nature, material critical of Islam, and sometimes material that is unkind to the nation's government.
In a brief statement announcing the ban, the Pakistan Telecommunication Authority (PTA) offered the following reason for its decision:
"Keeping in view the complaints and nature of the content being consistently posted on TikTok, PTA issued a final notice to the application and gave considerable time to respond and comply with the Authority instructions for development of effective mechanism for proactive moderation of unlawful online content. However, the application failed to fully comply with the instructions, therefore, directions were issued for blocking of TikTok application in the country.
Pakistan has not shut the door on TikTok: its statement says it remains "open for engagement and will review its decision subject to a satisfactory mechanism by TikTok to moderate unlawful content."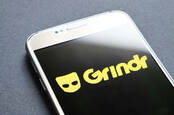 Dating apps swiped left on Pakistan's request to clean up their acts, bans followed
READ MORE
TikTok appears not to have made any public response, but the app's owner ByteDance has said it intends to take up Pakistan's invitation for further talks in the hope of reaching a settlement.
The Register does not expect those talks will be a priority, as TikTok does not list Pakistan among the nations it deems worthy of a dedicated blog. And of course ByteDance and TikTok are rather busy at present trying to sort out a sale in the USA, while also making sure the app isn't embroiled into too much US-election-related craziness. ®