This article is more than 1 year old
Comms API merchant Twilio spanks $3.2bn in stock to gobble data slurper Segment
Spending spree continues in the 'customer engagement' space as online sales segment grows and grows
Cloud communications outfit Twilio has found a way to spend some of its lockdown money, snapping up "customer data" specialist Segment in a cash-free deal worth approximately $3.2bn.
The value of the comms API merchant's stock has hugely increased in the wake of mass coronavirus shut-ins, which have triggered a large increase in ecommerce and online sales that some analysts believe will persist.
The acquisition will see Twilio plug Segment's smarts into its Customer Engagement Platform. Twilio CEO Jeff Lawson said the deal, using Twilio Class A common stock, would "create more personalized, timely and impactful engagement."
After all, flogging stuff to punters "building customer insights" is the name of the game and collating all the data gleaned will make "the entire customer experience seamless from end-to-end," according to Segment CEO (and soon to be Twilio employee) Peter Reinhardt. His outfit punts "one API" to rule them all for customer data collection – "rout[ing] customer data into any system where it's needed."
One can but hope that Reinhardt's outfit will also assist in sorting some of Twilio's slightly iffy security practices. Back in July, a miscreant took advantage of a misconfigured S3 bucket to tweak the company's JavaScript SDK.
The cloud comms firm is also facing new competition from the likes of Microsoft in the communications space after the Windows giant unveiled Azure Communication Services at its recent Ignite event. It has also seen business boom during the COVID-19 pandemic and lockdowns.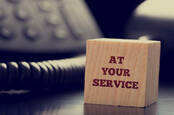 SAP swallows Emarsys whole in quest for customer-facing software... with a personal touch
READ MORE
Twilio has said it dreams of being "the world's leading customer engagement platform" and the deal, expected to close during the fourth quarter of Twilio's 2020 fiscal year (ending on 31 December 2020), will do no harm to its ambitions.
The San Francisco-based outfit has been on quite the spending spree of late. It snapped up email marketing platform SendGrid in 2018 in a similar multibillion-dollar deal, also funded by stock. SendGrid (now Twilio SendGrid) has since passed the three-trillion-processed-emails milestone.
As for Twilio's financials, the company remains in rude-ish health, with a 46 per cent year-on-year increase in revenues for Q2 FY2020 to $400.8m and similar expected for Q3. Its market cap stood at more than $45bn as of the announcement, and its stock price has increased relentlessly over the last year. The Reg would also note, of course, that it made a net loss of $102.6m for the quarter, slightly more than the $93.7m loss for the same quarter in 2019 – but that clearly doesn't bother the market.
Founded in 2011, San Francisco-based Segment has hoovered up the best part of £283m in funding over the years, according to Crunchbase. Its owners are unlikely to be too distressed at being on the receiving end of Twilio stock. ®