Comment A UK government minister has called for the country to "shape the standards of new technology" in a speech aimed at drumming up Commonwealth support for a cyber "leadership" role for post-Brexit Britain.
Foreign Office minister James Cleverly told an invited audience at Singapore's International Cyber Week: "We must shape the standards of new technology to ensure individual security, safety and privacy," while pointing to "the rapidly expanding Internet of Things" as "a good example of where the UK and Singapore have both led initiatives to promote security in design."
Cleverly's speech comes as the UK prepares to exit the European Union and its trade pacts in January. State-endorsed cybersecurity practice and regulation is one of the things the government hopes will become an export success for the UK economy.
Throwing a token £1m at Commonwealth nations to "build their cyber incident response capabilities" as part of his speech, Cleverly repeated long-held British government concerns that "cyberspace is a place where threats lurk and change happens at great speed," emphasising that "we must use our collective voices and actions to reaffirm that international law applies in cyberspace, just as much as it does in our normal lives."
Britain, like most of the Western Five Eyes spying alliance, is increasingly alarmed by Russian and Chinese indifference to the rules-based international order when it comes to cybersecurity matters.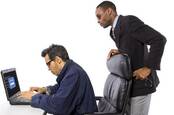 Five Eyes nations plus Japan and India call for Big Tech to bake backdoors into everything
READ MORE
Earlier this year a joint UK-US "back off" statement, aimed at deterring unidentified hackers from targeting coronavirus research institutions, failed when the hackers ignored it and kept right on – triggering the West to name and shame Russian state-backed crew APT29.
Cleverly's speech also has a geopolitical dimension. The UK is focusing more of its foreign policy attention to the Indo-Pacific region and sees Singapore as a key hub.
Whether the Commonwealth – countries formerly part of the British Empire that mostly still recognise the Queen as their titular head of state – wants that cybersecurity help is another question altogether. In most cyber-shenanigans relayed in Western media, the world is almost back in the old Cold War: Western democracies' cyberwarriors face off against old arch-enemy Russia, the latter backed by China, while the rest of the world passively looks on.
This characterisation is not necessarily true, as research has shown, and perhaps selling British cybersecurity expertise to Pacific nations could win Britain some vital allies in the immediate post-Brexit years.
Then again, perhaps Cleverly's rhetoric echoing the Cold War ("Just as NATO has built a powerful deterrent against aggression on land and sea and in the air, we must do the same in cyberspace") will win a cold reception among nations for whom the European 20th century standoff means little. ®