This article is more than 1 year old
Cross-border digital payment system, championed by Saudi Arabia, gets green light... and yellow card from G7
Basically nobody trusts Facebook
Analysis Global banking body the Financial Stability Board (FSB) has given a tentative green light to cross-border digital payments systems, producing a roadmap for making it a reality.
It delivered its recommendations in the form of a report to the world's 20 largest economies for a meeting to be held on Wednesday.
The response was an immediate yellow card from G7 finance ministers and central bank governors, who put out a public statement arguing that any such services "should be appropriately supervised and regulated to address challenges and risks related to financial stability, consumer protection, privacy, taxation, cybersecurity, operational resilience, money laundering, terrorist and proliferation financing, market integrity, governance, and legal certainty, among others."
In other words: oi, not so fast.
You'll note that the report was given to the G20 but the response came from the G7 – and that's because Saudi Arabia right now has the presidency of the G20 but is not in the G7. Saudi Arabia has been pushing the issue of cross-border payments in large part because it will massively favor the country, which remains somewhat boxed-in by the G7's systems. We're talking raw power and global banking systems.
There is also the issue of Facebook's Libra cryptocurrency that the internet giant has been aggressively pushing, and which everyone that has had to deal with Facebook is extremely wary about. Facebook has a reputation for navigating its way around structures with its own interests in mind, and no one wants to cede control of global banking to the social media giant.
That said, as the FSB report makes plain, there are clear and significant benefits to using modern technology to provide a faster, cheaper, more transparent and easily accessed global banking system. For more information on the board's consideration of cross-border digital payments – which are exactly what they sound like, moving money seamlessly between countries – technical background is provided here [PDF].
Off balance
This FSB's report this week digs into all sides of the issue – it looks at the benefits and risks of both the current system and a more digital system. It comes down critically against the current system and how hard it is to move money over borders: "Individuals and small companies face particular challenges with retail cross-border payments, and financial inclusion remains a challenge for many, especially in emerging markets and developing economies."
It also notes that "low-value payments may incur high fees as a percentage of the amount sent and face cumbersome processes. The unbanked and individuals and firms from fragile states are among those who may not be able to access payment services at all."
Low-value payments may incur high fees as a percentage of the amount sent and face cumbersome processes
In other words, the current system works for the world's rich, disadvantages the non-rich, and effectively excludes the poor.
The roadmap puts down a clear line for how to get from where we are to a more frictionless system, providing "ambitious but achievable goals and milestones… while ensuring that the safeguards in terms of secure processing and legal compliance are observed."
In fact, everyone who has looked into it is sure that it is a good idea, and that the world banking system should actively work on getting there. The governor of the bank of Mexico, Alejandro Díaz de León, gave a canned quote: "This roadmap can make a real difference in addressing the existing challenges of cross-border payments, and change will be driven by collaboration and engagement between the public and private sectors."
And even the Bank of England's representative, deputy governor Sir Jon Cunliffe, was positive: "The roadmap will transform cross-border payments to make them faster, cheaper, more transparent and inclusive. National authorities and international organisations are committed to delivering this roadmap to enhance cross-border payments."
And now politics
But then political realities are a different matter.
"A number of G7 authorities are exploring the opportunities and risks associated with central bank digital currencies (CBDCs)," says the G7 statement. "Confidence in the stability of domestic payment systems and the international monetary system is underpinned by credible and longstanding public sector commitments to transparency, the rule of law, and sound economic governance. We are committed to addressing existing frictions within payment systems and to fostering continual improvement."
It then pulls out the classic diplomatic stalling tactic: further studies. "The G7 continues to support the work of the FSB, FATF, CPMI, and other standard-setting bodies to analyze the risks associated with and determine appropriate policy responses to digital payments. In particular, the G7 underscores the importance of the G20 agenda to enhance the efficiency of cross-border payments and to address regulatory and public policy issues arising from global stablecoins and other similar arrangements."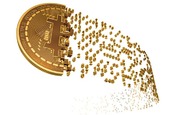 Bank for central banks admits decentralised cryptocurrencies are a pretty good idea
READ MORE
And then the kicker: "The G7 continues to maintain that no global stablecoin project should begin operation until it adequately addresses relevant legal, regulatory, and oversight requirements through appropriate design and by adhering to applicable standards."
And then a little bit of FUD for good measure: "Finally, the G7 is concerned by the rising threat of ransomware attacks, particularly in light of malicious actors targeting critical sectors amid the COVID-19 pandemic. These attacks, which often involve payments in crypto-assets, jeopardize essential functions along with our collective security and prosperity. We affirm our resolve to combat this threat collectively as well as individually."
Which is a long-winded way of saying: even when the rest of the G20 resolve the problems we put in the way, we will still use national security to maintain financial control over global banking.
That's not to say global digital currencies won't happen. Or that there aren't risks to allow for the fast and free flow of money – they are. But for a system to pass muster right now it would have to bake in today's political dominance of the US, UK, Canada, France, Germany, Italy and Japan. ®