Google won't let Australia have shiny new toys unless it picks apart pay-for-news plan
Pauses News Showcase rollout while it awaits government capitulation
---
Google has paused the rollout of its News Showcase product in Australia, because it says it could be unworkable under the nation's proposed pay-for-news plan.
Australia has created a "Draft news media bargaining code" that would allow local news publishers to seek compensation for stories that are linked to by Google and Facebook, regardless of whether the links are posted by users or appear in search results. The web giants would also be required to give local publishers advance notice of changes to algorithms and to share information on the data they collect about publishers' readers.
The code is designed to channel funds to local publishers in order to strengthen their bottom lines and therefore their ability to collect and publish news in the public interest. The draft's proposed arbitration process suggests a single round of negotiations, followed by binding arbitration if an agreement cannot be reached.
Google has argued that it isn't opposed to paying publishers, but that the proposed arbitration process is unworkable. Facebook has rejected the plan and suggested it will just stop linking to Australian news.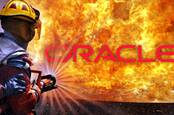 After ten years, the Google vs Oracle API copyright mega-battle finally hit the Supreme Court – and we listened in
READ MORE
Now Google has turned up the heat with a post from veep for Australia and New Zealand Mel Silva, in which she announced that the draft code means the company won't bring its News Showcase to Australia.
News Showcase, announced by Google CEO Sundar Pichai on October 1st, is a programme that will see Google "pay publishers to create and curate high-quality content for a different kind of online news experience" that appears in Google News.
At launch, Google said it had already signed Australian publishers. Now Silva has said the planned launch in Australia "on pause for now as we don't know yet if a product like News Showcase would be viable under the code."
"The agreements we have signed in Australia and around the world show that not only are we willing to pay to license news content for a new product, but that we are able to strike deals with publishers without the draft code's onerous and prescriptive bargaining framework and one-sided arbitration model," Silva added.
The veep went on to say that Google's preferred solution is a revised bargaining code and News Showcase.
We are able to strike deals with publishers without the draft code's onerous and prescriptive bargaining framework and one-sided arbitration model
Which is where things get political, because News Limited's Australian outpost, which fervently supports the incumbent centre-right government, has been at the forefront of calls for Google and Facebook to cough up for its content and labelled both web giants as little more than thieves (while ignoring the simple steps required to exclude their content from search results). Whether News Showcase would satisfy News Limited, or other influential local publishers, remains to be seen.
For now, however, Google has clearly said it won't bring out its shiniest new toys unless it gets to set the rules of the game.
Which is another reason Australia developed the code in the first place. ®
Bootnote
The Register is not eligible to receive payment under Australia's planned code of conduct – while we have staff in Australia and the Asia-Pacific region, we do not operate primarily in Australia for the purpose of serving Australian audiences – and reports this story as it is potentially a global precedent for how governments, publishers, and web giants interact.