This article is more than 1 year old
Samsung Galaxy S20 FE goes from 'nearly dead' to full in an hour, but you might not be a 'Fan' of some of the shortcuts
Less-hardy touchscreen, less-impressive snapper
Samsung hasn't made many "Fan Edition" phones. When it has, the rationale was always borne out of necessity. The first (and, until recently, only) device to carry the "FE" name was a Korea-only version of the Note 7, minus the exploding batteries that made an otherwise excellent phone an unmitigated commercial disaster.
And now there's the Samsung Galaxy S20 FE, which comes at a point of global economic turmoil. Put simply: consumers are skint. At a time when households are tightening their budgets, few are willing to fork out £1,000 for a top-tier flagship. A £600 phone, however, when paired with the usual carrier subsidies and a 24-month contract, looks a lot more enticing.
The remarkable thing is that, as we've previously noted, there's not much separating the Fan Edition from its "full-fat" sibling. And, in many respects, this late-2020 homage is a more compelling product.
Tall, dark, and handsome
Samsung has released two flavours of the FE: one using LTE and another with 5G. The LTE variant is the cheapest, priced at £599. The 5G version costs £100 more. El Reg reviewed the latter.
Although much remains constant between the two devices, the LTE version uses a Samsung Exynos 990 chipset and the 5G version comes with a Qualcomm Snapdragon 865 platform. This is accompanied by 6GB of RAM and 128GB of storage. For routine tasks, this is more than enough. We didn't notice any perceptible slowdown while churning through dreary PR mail and embarking upon workday procrastination binges.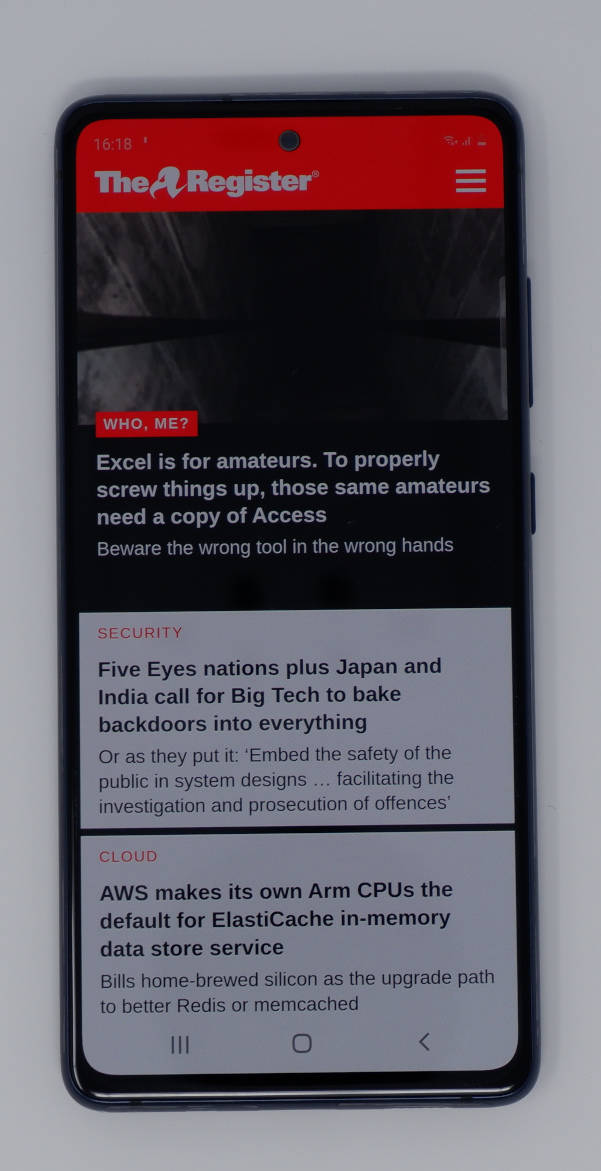 Chugging away within the device is a solid 4,500mAh battery, which supports 25W fast charging. To use this, you can't use the charger that shipped in the box, which is rated for just 15W. Rather, you've got to buy your own. I ended up buying a charger, which allowed me to fully replenish my phone from "nearly dead" in just over an hour.
Samsung wins points for aesthetics. The Galaxy S20 FE looks good. Front and centre is a 120Hz Super AMOLED panel measuring 6.5 inches. Viewing angles are solid, with excellent colour reproduction. Unlike cheaper LCD panels, black colours are perfectly pitch black, while brighter hues are vibrant. It also uses a tall 20:9 aspect ratio, which makes the phone wonderfully easy to grip, and feels ideally suited to work.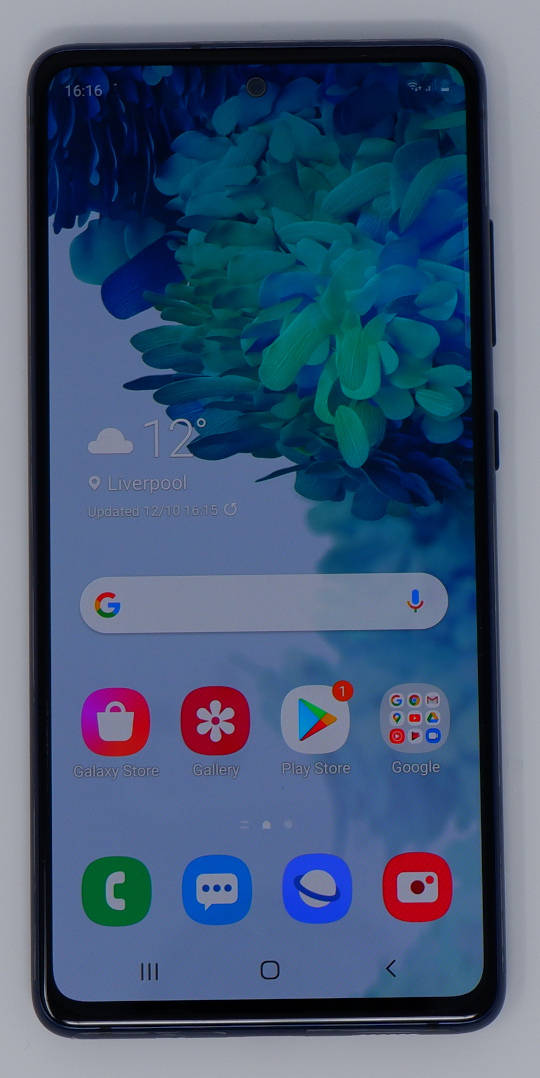 This display supports up to a 120Hz refresh rate. Although ultra-high refresh rates are frequently aimed at gamers looking to get an edge in competitive multiplayer bouts, they also make animations feel smoother. Scrolling through menus feels good, but you may want to lower this to conserve battery life.
Unfortunately, Samsung only gives you two options here: "high", which is 120Hz, or "standard", which is 60Hz. There's no option to drop the refresh rate to a happy medium, like 90Hz, as is the case on some other phones we've played with.
The camera is excellent. Samsung has resisted the temptation to use a high-resolution sensor here, which uses smaller and less sensitive pixels and combines them to create a single, large composite pixel.
The primary sensor is rated at just 12MP. The accompanying telephoto and ultra-wide lenses are 8MP and 12MP respectively. The end result are some incredible nighttime shots, with noise reduced to a minimum.
What you lose
There are some differences between the Galaxy S20 Fan Edition and the stock S20 – but not really enough to push you towards the pricier model.
The most sharply cut corners are found within the construction of the Fan Edition model. Samsung replaced the Corning Gorilla Glass 6 on the original with Gorilla Glass 3 – which isn't quite as hardy, particularly when it comes to scratches. As a result, you'd be well advised to invest in a cheap screen protector.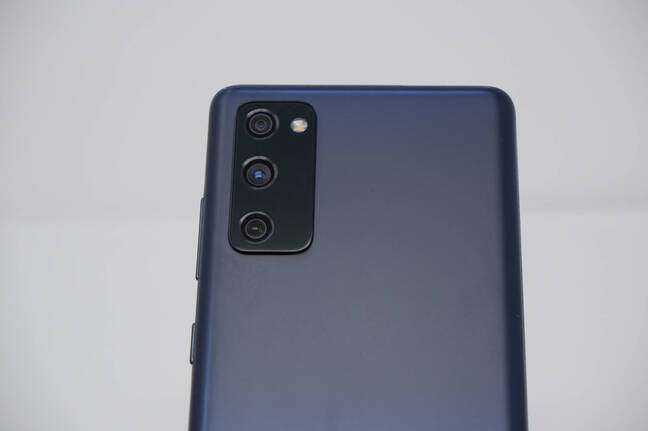 Flip the phone over, and you'll notice the Gorilla Glass back plate has been replaced by plastic. This makes the phone feel less luxurious, but it's hardly a deal-breaker, especially when you consider that the Fan Edition is probably more hardy as a result. Glass shatters easily. Plastic doesn't.
Depending on what configuration of the FE you pick, you'll potentially end up with slightly less RAM, though 6GB is more than enough for most tasks. The display is also slightly lower resolution, but still hugely responsive and based on a Super AMOLED panel.
The most perceptible difference is the camera, which ships with a less impressive telephoto lens. The photos produced by the FE are fine – good, even – with excellent definition and sharpness. Still, if you're hoping to use the phone's camera for some serious Kodachrome action, you might want to consider reaching northwards.
Not just for the fans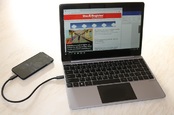 NexDock 2 revisited: Could it be more than a handy Pi hole?
READ MORE
The Fan Edition nomenclature distinguishes this phone from previous "lite" versions of Samsung's Galaxy lineup, which were significantly pared-down versions of the real thing. But don't let that fool you. There's enough here to keep you happy.
The battery is great, the form factor is surprisingly suited to work, and, like its more expensive older brother, there's DeX, allowing you to use the phone as a desktop computer – just connect it to a monitor and some peripherals.
Of course, it swims in a packed pond. OnePlus is expected to release a souped-up version of the OnePlus 8 in the coming days, OPPO has refreshed the Reno lineup, and then there's pressure southwards from a fresh crop of cheaper 5G devices.
But if you're wedded to the Samsung ecosystem, there are worse phones you can buy. At this price, the Fan Edition is a lot more compelling than the real deal. ®