Softly-as-a-service: IBM whispers plan for security SaaS based on a Cloud Pak
Appears to cook a new way to shift containerised wares and get you onto OpenShift
---
IBM has quietly announced a plan to turn one of its security software bundles into a software-as-a-service.
Big Blue regularly sends out "announcement letters" that mostly offer minutiae about the IT giant's products. This week's batch includes the moderately interesting news that IBM is withdrawing some of its Docker support services, though the other items are mostly minor updates, such as the one titled "IBM SANnav available in The People's Republic of China."
In other words, mostly unexciting stuff that needs to be on the record.
However, about two-thirds of the way down this week's list is a declaration titled: "Statement of direction: IBM plans to launch IBM Cloud Pak for Security software as a service (SaaS) offering."
The announcement states: "IBM intends to offer a IBM Cloud Pak for Security SaaS offering that is designed to help clients and partners uncover hidden threats, make more informed risk-based decisions, and help prioritize their team's time.
"Using this service, clients and partners will be able to connect their existing data sources to generate deeper insights, securely access IBM and third-party tools to search for threats across any cloud or on-premises location, and quickly orchestrate actions and responses to those threats."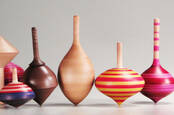 IBM to spin out Managed Infrastructure Services biz – yes, the one that was subject to all those redundancies
READ MORE
Would-be buyers are promised "threat intelligence insights" plus "data exploration, intelligence, and analytics," and even a dose of "security orchestration, automation, and response."
And that's quite interesting because IBM's Cloud Paks are containerized software bundles that run on OpenShift. Big Blue suggests them as a faster way to deploy services, and offers half a dozen Cloud Paks: one each for handling automation, multi-cloud management, applications, data, integration, and security.
IBM already offers more than 100 SaaS products. Turning its containerized Cloud Paks into SaaS could be a new frontier, and also fits quite well with the corp's recently announced strategy to offload low-value services and focus further on cloud and consulting.
At the very least this offering gives IBM a new way to drive consumption of Red Hat's OpenShift container-wrangler. Seeing as IBM paid $34bn for Red Hat, it surely needs more ways to shift OpenShift. ®