India connected its 700 millionth broadband connection during July 2020, according to new data from the nation's Telecoms Regulatory Authority (TRAI).
The agency on Monday published its monthly data dump [PDF], which revealed that an additional seven million subscriptions were sold in July, taking the total to 705.4 million.
India's definition of broadband is a connection faster than 512kbps, so not all of the 705 million will be streaming 4K video every day!
Just 20.13 million of those connections are wired and a further 640,000 rely on fixed wireless. The rest are either mobile devices or dongles.
Accompanying the dominance of mobile broadband is the dominance of Reliance Jio, which has 400 million broadband customers and 57 percent market share of all broadband services.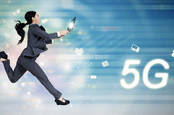 Indian conglomerate Reliance Industries says it's built its own 5G kit and hopes to sell to all comers
READ MORE
The TRAI data also reveals that India now has 1.164 billion telephone subscribers, 525 million of them in rural areas. That gives the nation 86.03 percent "tele-density" – the percentage of citizens with a phone line. Cities are at 137 percent tele-density, rural areas just 59 percent.
1.144 billion of those subscribers have mobile phones, but just 83 percent of the user base was active in July. But that still meant that on July's busiest day 955.82 million mobile phones were in use.
That's a big number and goes a long way towards explaining why Google, Facebook and other investors just bought themselves a slice of Jio, and why Jio is trying to turn itself into an e-commerce giant. It also explains why India wants to build more of its own technology rather than rely on imports.
India outlet MediaNama first spotted the data. ®