This article is more than 1 year old
We bought a knockoff Lego launchpad kit from China for our Saturn V rocket so you don't have to
Master builder or vastly inferior?
The recently retired (and hopefully soon to be re-released) Lego Saturn V is an impressive beast, but for the more committed rocket fan it lacked that special something: a launchpad. Today we look at a kit aimed at plugging the gap.
The Lego Ideas Saturn V was huge, standing the best part of a metre tall, and a fun build. Adaptations are possible to convert it to Skylab specification, but what it really needed was a launch tower rather than the weedy blue plastic stands to present the thing horizontally.
Ideas have come and gone over the years, but sadly not attracted the approval of the Lego Review Board (despite reaching the 10,000 supporters milestone in this example). While plans can be downloaded, a full-on kit is really needed.
Enter the "MOC BLOCKS M10003 Apollo Saturn V Launch Pad", for which this hack ponied up his own, hard-earned cash.
To be clear, this is not a Lego kit. The manufacturer of this set of "compatible" building blocks has not used the company's moniker anywhere around its branding – handy, because Lego told us: "We take the issue of counterfeit LEGO® products extremely seriously."
Sabre rattling aside, we also wouldn't want the content of these kits mixing with the genuine article for reasons that will shortly become clear.
However, in the absence of an official launchpad set from the brick flinger, we picked up this 3,500-plus-piece kit and set about fulfilling our nerdy dreams.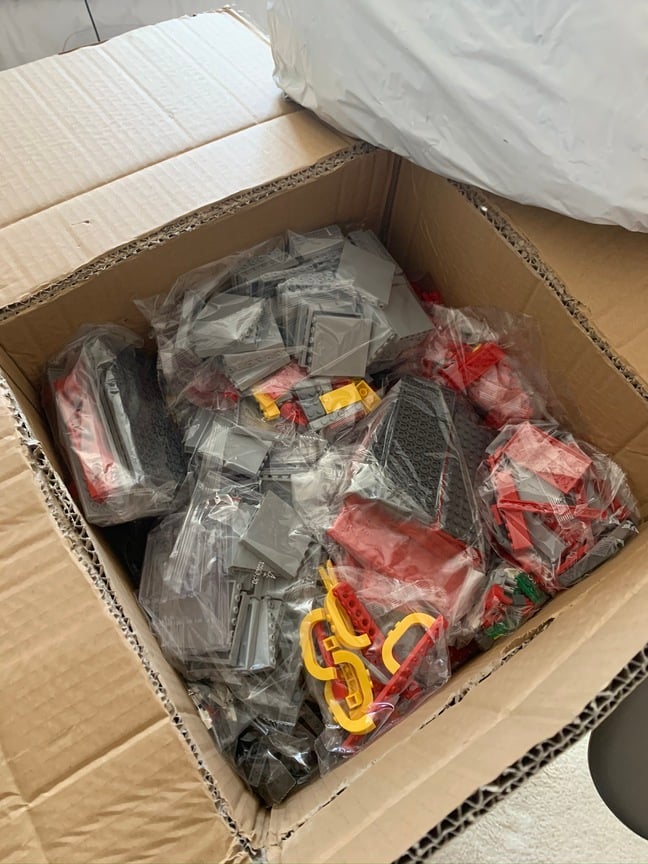 The first observation is that it is big. Many thought the Saturn V set was impressive, but this thing hit 1.25 metres when done. The other is that it is a lengthy build – expect three or four days of blood, sweat, tears, and glue (yes, glue) to complete it.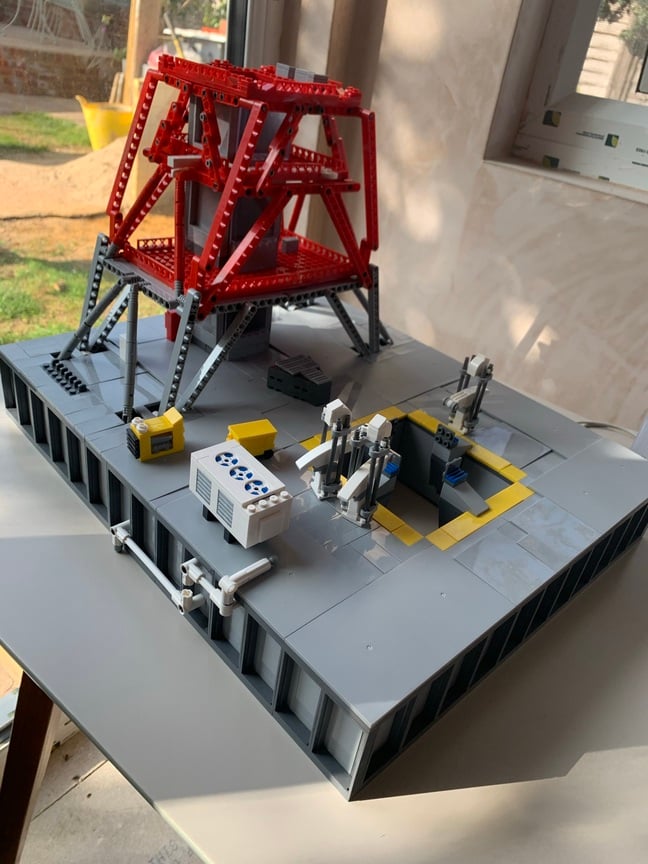 The set itself is a rough facsimile of LC-39 at Kennedy Space Center during the era of the Saturn V. The tower features umbilicals, pipework, a crane and an elevator for hoisting tiny astronauts (at the same scale as the Saturn V model) to the white room at the end of the crew access arm.
It is, of course, festooned with technical errors, all of which are forgivable once assembled. Other problems include no way to actually get figures in and out of the elevator, and the access arm is very much for appearance only. We ended up removing the crane due to not considering how low the ceiling was...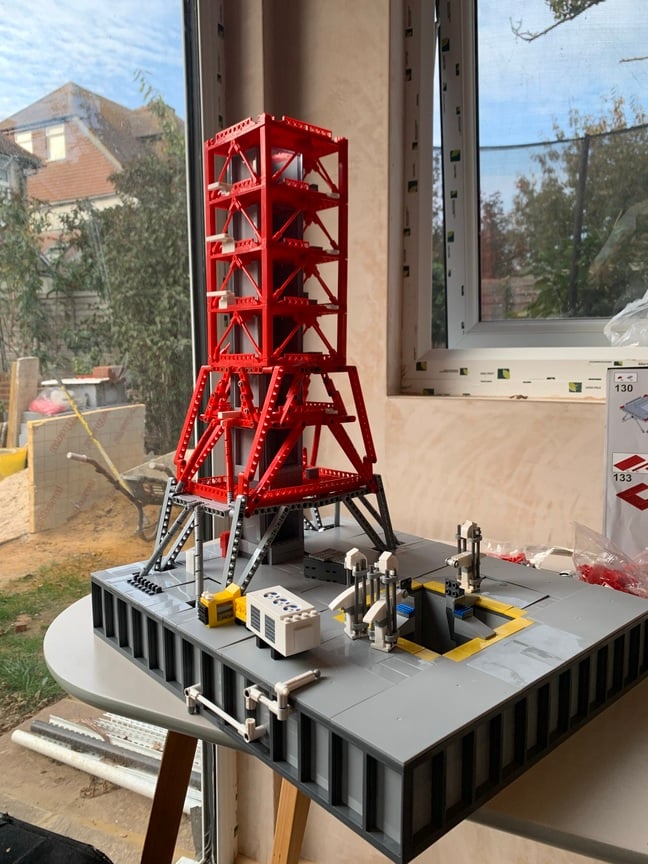 However, there are bigger problems at play. Pieces were missing (for which we had to delve into boxes of the genuine stuff) and the instructions, helpfully provided in spiral-bound form, were often difficult to follow (certainly if one is used to those provided by Lego).
Some parts required a dab of glue in order to hold together; we had to wield the Loctite five times, like a maniacal Lord Business, to persuade things to stay in place. A first for this hack, and not helpful when disassembly and repurposing beckons.
Indeed, since we have a Lego roller coaster set, combining the two to create the escape route NASA never built was tempting. However, crossing the streams and mixing pieces is not something we'd recommend. Certainly, there was some iffy moulding at play that led to a visit from Mr Stanley and Dr Knife on more than one occasion.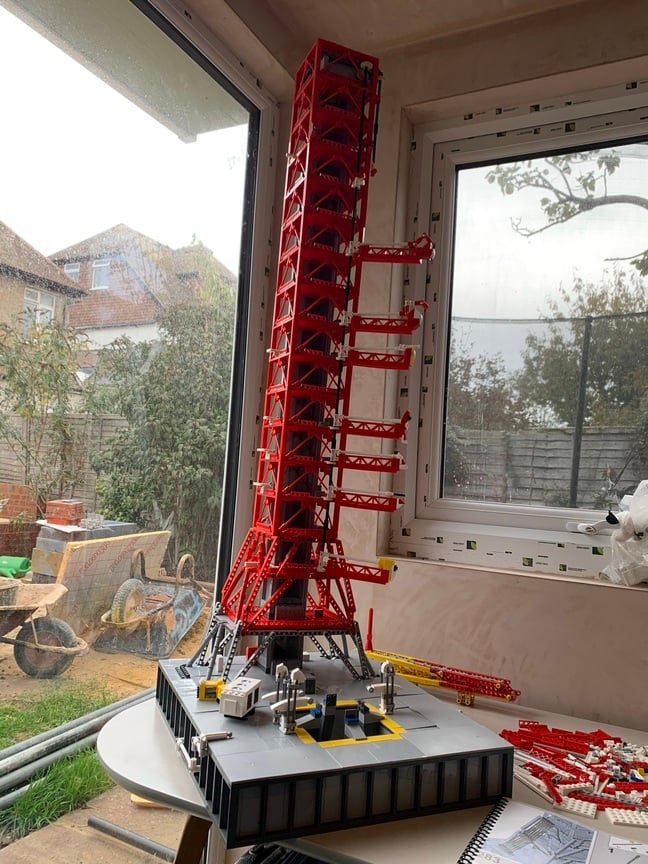 We contacted the supplier of the set regarding the missing pieces and were assured that replacements would be sent. As such, we'd strongly recommend anyone going down this path checks all components are present and correct (and the right colour) before kicking things off.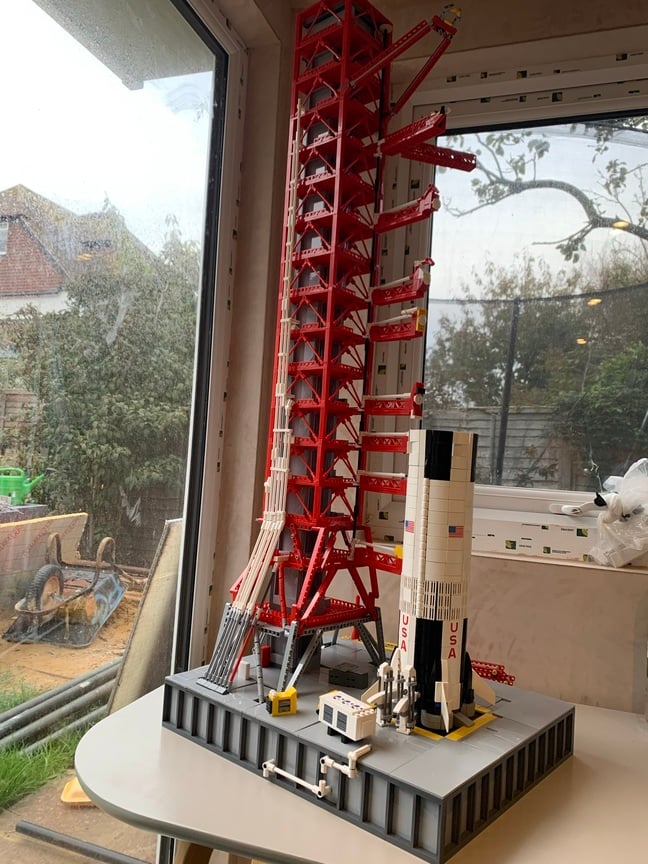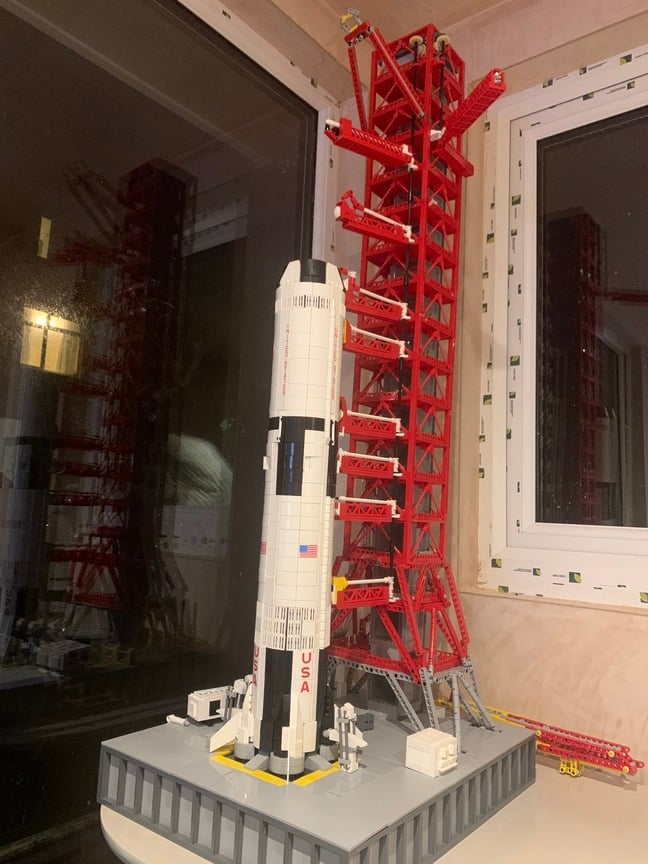 Reading the instructions from cover to cover would also be advisable – something we failed to do, which led to not a small amount of confusion later on.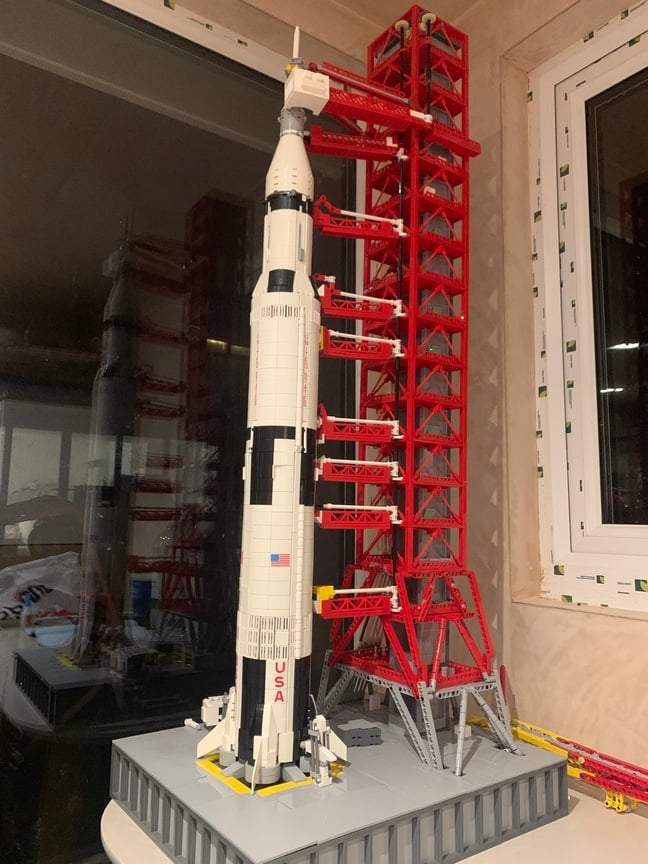 Ta-da! (Saturn V not included)
However, criticisms aside, the finished article is an impressive thing (for a fan of space-based building blocks) and the Saturn V slotted in nicely despite there being no connectors for the umbilicals. The assembly, while trickier than other builds we've attempted, was ultimately highly rewarding – if not the plainest of sailing.
Since there is every chance we might all be staying at home a while longer, plastic brick fans with space on their worktops and time on their hands will find plentiful hours of occasionally frustrating fun building this throwback to the Apollo era. ®