This article is more than 1 year old
China passes Tik for Tok export ban law
Includes the usual stuff about not selling weapons, adds wording about tech, data, and reciprocity
China has passed new export control laws that give it the power to impose tit for tat export bans.
Framed as a national security concern, the law was passed last week at the 13th National People's Congress.
China doesn't publish draft legislation even though the Congress votes on it, so details are scant. However the Congress has stated that the law includes a provision for reciprocal bans, covers goods that span civilian and military use, and include technologies and data about them plus data itself.
As China makes an awful lot of stuff the world needs, such bans could hurt global supply chains.
Who on Earth might China want to hit with a reciprocal export ban?
The USA, of course, given the Trump administration policy of excluding Huawei from its shores, banning the export of US technology to China, and calling for all networks to be as free of Chinese technology as is practicable. Beijing could also decide to have a crack at other nations that have barred Huawei or find a pretence to attack the homes of 5G competitors such as Nokia and Ericsson.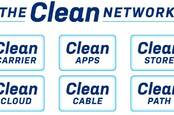 USA decides to cleanse local networks of anything Chinese under new five-point national data security plan
READ MORE
And then there's the small matter of Tik Tok, the made-in-China video-centric social network that Beijing hoped would become an instrument of soft power. TikTok has instead become a political football that will be booted into the arms of American capitalist icons Walmart and Oracle, if the Trump administration is satisfied its Chinese developers are out of the picture.
The law will come into effect on December 1st. There's no word on when its text will be disclosed. ®