This article is more than 1 year old
FreedomFi presses the public-beta-release button on its roll-your-own open-source 5G/LTE gateway gear
A few downsides: no voice, for starters
Open-source mobe biz FreedomFi celebrated the start of this year's Open Infrastructure Summit by opening the doors to a public beta of its FreedomFi Gateway for those keen on building their own LTE or 5G networks.
We spoke to former Mirantis bigwig and now FreedomFi cofounder Boris Renski about the venture earlier this year, and today sees greater availability of the fruits of his, and rest of the FreedomFi team's, labours.
While pretty much anyone can set up a Wi-Fi network these days, deploying a cellular network to benefit from, say, its wider range has required proprietary gear from one of the established players. The theory behind FreedomFi is that one can pop the core functions required for cellular connectivity – in FreedomFi's case, the open-source Magma platform – into a little appliance, and hey presto: you've got your very own 5G/LTE network.
Alas, things aren't quite so simple. While the FreedomFi gateway is a small box of electronics that runs a carefully curated and maintained version of Magma, getting it to actually create a usable cellphone network requires a few more components, such as a radio and antenna, SIM cards, and the all important spectrum space.
When we spoke to him in March, Renski extolled the virtues of using the Citizens Broadband Radio Service (CBRS) for connectivity. FreedomFi cofounder and CTO Joey Padden today explained how to actually get access to that spectrum via one of today's Spectrum Access System (SAS) operators – think Amdocs, CommScope, Federated Wireless, Google, and Sony.
FreedomFi is willing to provide a helping hand for those seeking to extend the edge of a network via some private LTE or 5G and their appliance: cough up $1,000 and the company will guide a punter through the process, guaranteeing that "FreedomFi will not give up until there is a connection." It will throw in a FreedomFi gateway as part of the price, and access to 5G-ready spectrum for three radios.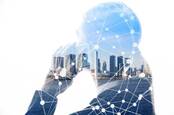 Mirantis gros fromage quits to start new 'private LTE' biz on open-access spectrum
READ MORE
There are some downsides. The gateway only supports data services for the time being as Magma has not yet implemented the parts of the network core required for voice calls, so you'll have to use some WhatsApp or Signal-like app for that. Roaming to other networks is also not in the box though, according to FreedomFi, is "technically feasible to implement."
Those simply seeking to shunt data around where Wi-Fi may not be able to reach, however, may find FreedomFi an economic alternative to current proprietary options. The appliance itself is also not limited to US customers and is available worldwide. Renski told The Register that "most of our customers today are actually outside of the US."
He also noted the travails of telcos glumly facing the requirement of pulling Huawei gear from their networks: "I think what we see happening with Huawei is another good reason to consider open source architecture for the network core as folks adopt 5G. The reason why Huawei replacements are rendering so costly is because with the traditional telco core design, air interface specifics bleed into the network core and replacing a radio often requires meaningful changes to the operator's core network.
"If all operators were to run a Magma-like open source network core, replacing a radio of one vendor for another would be significantly simpler and less expensive than what we see today."
There is some way to go before the proprietary wizardry of the entrenched telco providers is fully available, but for those getting their kicks with data, the vendor-agnostic approach of FreedomFi has appeal. As does the cost: $300 gets a beta FreedomFi gateway and limited, free access to CBRS spectrum. The more you're willing to pay, the more you get. ®