IBM has posted another quarter of falling sales, and decided not to forecast what will happen over its next 90-day financial reporting period.
Revenue for its third quarter of 2020 [PDF] ended 30 September came in at $17.6bn, down 2.6 percent. Total revenue for the year to date has reached $53.3bn, a four percent year-to-year dip.
Big Blue found lots of highlights with which to hopefully excite investors. Execs cited a 17 percent surge in Red Hat revenue, which is what it achieved as a standalone company, plus a seven percent jump in cloud and cognitive software revenue and a 19 percent leap for cloud revenue which reached $6bn for the quarter.
Systems was down 16 percent, "driven primarily by product cycle dynamics" whatever that means. Within that, a 20 percent dip in Z Systems revenue was dismissed as a cyclical slump that followed strong sales after the introduction of the new z15 a year ago.
Net income was $1.7bn, a two percent year on year improvement.
Investors were told that IBM is undergoing a transition to its new hybrid cloud incarnation, and that a $2.3bn charge will land on its Q4 balance sheet to make that happen. CFO Jim Kavanaugh said "about a third of that is going to go to help improve the EBITDA growth profile in our NewCo [services spinout] business to be on a trajectory to achieve post separation of double-digit EBITDA growth profile."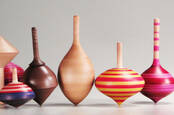 IBM to spin out Managed Infrastructure Services biz – yes, the one that was subject to all those redundancies
READ MORE
Which sounds a lot like predictions of mass layoffs in that businesses were accurate.
CEO Arvind Krishna also seems to have signaled that NewCo – to be formed by carving out IBM's Global Technology Services – will need fewer people, saying it will employ "much more automation which is going to allow them to deliver even higher service delivery excellence to their clients."
Krishna also told investors that IBM won't issue guidance for Q4.
"In the near-term, the rate and pace of recovery remains uncertain and as a consequence, we have not seen a fundamental shift in overall demand levels," he said.
"Given this uncertainty, and consistent with our direction for most of this year, we are not going to provide guidance. But I will remind you, from an historical perspective, the fourth quarter seasonally is our strongest quarter in terms of revenue and operating earnings per share due to our high value software and hardware transactions." He also pointed out that Q4 2019 enjoyed the new Z systems sales cycle, and that won't happen this year.
The CEO also tried to give investors reasons to be cheerful, such as a planned reduction in debt, the intention to deliver "a stable and growing dividend" and growth plans that include being "acquisitive in the software areas around hybrid cloud, data AI, security and in emerging technologies such as quantum."
"We will be allocating more cash to growth going forward," he said.
The growth of Red Hat as part of Big Blue suggests acquisitions could do the trick. "The platform model delivers compelling economics. Our full-stack capabilities drove over $24bn of cloud revenue over the last 12 months, which is up 25 percent," CFO Kavanaugh added. ®