UK state of the Internet report: Virgin Media 'fast', BT's PlusNet last
Plus: Crowd-sourced data sniffer Ookla hits out at rivals' methodologies
Crowd-sourced speed data wrangler Ookla has published its Q3 State of the Internet report, which highlights how UK fixed-line and cellular providers have fared in the months July to September.
The firm collected and analysed data from speed tests run by consumers across the UK to come up with its results.
In terms of speed, Virgin Media established itself as top dog with a speed score of 95.66, and a mean latency of 16ms. BT proved the second-fastest fixed-line provider, with a speed score of 37.96, while Vodafone offered the second-lowest mean latency at 17ms.
Ookla's proprietary speed score uses a composite of download and upload speeds, weighted at a 9:1 ratio, to generate each ranking. These are sampled from the 10th, 50th, and 90th percentile, in a weighted 1:8:1 ratio which places much of the emphasis on median speeds.
The speed disparity between Virgin and BT is hardly a surprise, thanks to the prevalence of legacy copper connections in the latter's network, which significantly drags down average performance. Virgin's network is largely based on FTTN (fibre-to-the-node), with last-mile cabling based on Hybrid Fibre Coaxial (HFC) wires.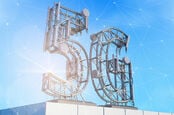 Modem life is rubbish: RootMetrics 5G stats show EE has widest UK coverage, but Three is the speed demon
READ MORE
The slowest major fixed-line provider proved to be PlusNet, with a speed score of 25.72. The BT-owned provider also had the highest mean latency, at 27ms, and the lowest consistency score, with customers receiving at least 25 Mbps down and 3 Mbps up just 53.8 per cent of the time.
In a statement provided to El Reg, a Virgin Media spokesperson said: "We're committed to providing ultrafast services that will help our customers stay connected to what's next."
Ookla's mobile analysis had few surprises, particularly when it came to availability and speeds, with the results largely re-affirming what we've seen elsewhere.
EE's customers with 5G-capable devices spent at least 10.9 per cent of their time using the latest-and-greatest standard in mobile connectivity. Dead last was O2, with just 3.2 per cent.
EE's 5G network covers the most ground compared to its rivals — which makes sense given the BT-owned carrier was the first to launch 5G in the UK. O2, however, was the last, switching on its network in October of 2019.
Given the nascent nature of 5G in the UK, there's plenty of chances for EE's competitors to overtake. The next seven years will provide opportunity for O2 in particular to catch up, while its rivals, which invested heavily in infrastructure from Huawei, are forced to rip and replace with alternatives, including new RAN hardware.
Don't believe the hype
Ookla used the release of the report to cast aspersions on the methodologies adopted by its rivals in measuring mobile broadband performance.
In a blog from chief data scientist Brian Connoly, the firm accused OpenSignal, nPerf, and Umlaut of producing reports based on questionable data which have the potential to mislead the public about the performance and availability of 5G in their area.
Connoly argued that by relying on CDN and background tests, Ookla's fail to measure how a connection works when it's being tested to its throughput limits, where things like carrier aggregation can enter play.
"Data providers that only pass along a small file do not fully saturate a network connection and often cannot place enough demand on the network to trigger a 5G connection, leaving devices — and speeds — stuck registering 4G," he wrote.
Connoly also took aim at the small sample size used by nPerf in a February report [PDF], which used just 36,000 samples, compared to the 15,000 daily tests obtained by Ookla.
"Generally speaking, lower sample counts tend to produce results with much less statistical certainty. This particular report from nPerf showed wildly different results than all others released in the market — unsurprisingly, given their limited sample size. This put Vodafone on the defensive as rivals ran TV ads to debunk nPerf's claim, which was meant to bolster Vodafone's network offerings," he said.
An nPerf spokesperson told The Reg: "The first point is totally false concerning nPerf since concerning the servers, we have a policy similar to Ookla with the advantage that we manage ourselves almost half of the servers that we offer (more than 1,100 servers worldwide). We also offer total transparency on the max bandwidth of the servers.
He conceded Ookla was correct on the second point, but added: "they forget three points. 1: there is no point in having millions of tests per month to have a representative panel. 2: nPerf operates a drastic filtering aiming to eliminate all the biases of an over-representation of one or more devices. 3: nPerf measures additional QoE KPIs that cause the podium to be different from that established by Ookla."
The firm added: "Finally, we cannot compare the results of Ookla with ours since we do not measure the same thing. Our speed and latency results are weighted by streaming and browsing tests, something Ookla does not do." ®