This article is more than 1 year old
HPE bags $160m to build 550-PFLOPS super for Europe out of tomorrow's AMD Epyc processors, graphics chips
Finns are going Cray cray
HPE will build a Cray EX supercomputer for scientific and AI research in Europe, using AMD Epyc processors and GPUs, it announced on Wednesday.
The behemoth dubbed LUMI is expected to top 550 peta-FLOPS of performance at FP64 precision at its peak, or more realistically at least 375 PFLOPS when running workloads. It will be found at a data-center in Kajaani, Finland, run by CSC, a non-profit funded by the Finnish government. HPE will be paid $160m if it all goes smoothly.
This particular Shasta-type Cray will use "next-generation" AMD Epyc microprocessors and Instinct GPUs, and HPE's Slingshot networking technology as its interconnect, in liquid-cooled blade-based cabinets. HPE declined to identify at this stage the chips going into LUMI, and how many, though we'll assume it'll use third-gen Milan Epyc silicon, which is due to ship at the end of this year.
LUMI's computational resources will be shared with academic institutions in a number of European countries, including Belgium, the Czech Republic, Denmark, Estonia, Finland, Iceland, Norway, Poland, Sweden, and Switzerland. It will form part of the European High Performance Computing (EuroHPC) joint-undertaking, an EU-backed project in which nations pool their supercomputing resources.
"We are honored to be selected for LUMI and leverage our exascale era technologies to build one of the fastest supercomputers on the planet," said Peter Ungaro, the senior veep and general manager of the High Performance Computing and Mission Critical Solutions team at HPE.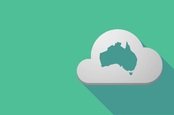 AMD scores 200,000 cores worth of secret silicon at new Australian supercomputer
READ MORE
"We are committed to supporting the European High Performance Computing Joint Undertaking to seize opportunities in next-generation supercomputing to bolster research in science, advance innovation and unlock economic growth. We are excited to collaborate with the EuroHPC JU, and through our partnership with AMD, leverage our unique capabilities in compute, high performance networking, storage and software to help improve the way people live and work."
LUMI is due to power up in 2021. HPE is also tasked with constructing the EURO_IT4I, a 350-PFLOPS supercomputer that will use 560 Nvidia Ampere A100 GPUs. It's also set to be built by 2021, and will be housed at the IT4Innovations National Supercomputing Center in the Czech Republic.
Both supercomputers will focus on using AI algorithms to model computationally intensive numerical simulations for weather forecasting, data analysis, and drug discovery. ®