This article is more than 1 year old
Dotcom era data wrangler Tibco to buy Information Builders, reportedly for a whopping $1bn
Like a dotcom dude vs '70s veteran buddy movie
Six years after it considered putting itself up for sale, dotcom era data wrangler Tibco is set to buy Information Builders, a privately held data management biz with a 45-year history.
Counting Lloyds of London, General Motors and FedEx among its customers, Information Builders has a legacy in data integration crossing mainframe, client-server and web architecture eras.
As recently as September, Gartner hyped the vendor as a "visionary" in data quality and integration, recognition likely to be greeted with scepticism, but recognition nonetheless.
The takeover deal, said by Reuters to worth about $1bn, was justified because it offers Tibco the opportunity to "access to a broader set of analytics and technology," said Dan Streetman, chief executive officer at Tibco. "The blend of our two companies, with strong and complementary capabilities, will further unlock the potential of real-time data for making faster, smarter decisions."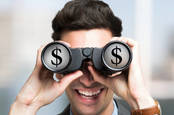 Is a global crisis the right time to invest in some kind of data platform? If the boss isn't making cuts to all things IT, why not?
READ MORE
Information Builders, which was founded in 1975 and employs around 1,400 people, got investment from Goldman Sachs in 2017.
More recently, the company has been working on upgrading its technology with the inclusion of Automated Insights, which it says uses machine learning to give users a sample of the insights they may gain from data before they start to do their analysis.
At the same time, Information Builders more or less admitted it had an image problem in gaining a more substantial foothold in a rapidly expanding market by rebranding as ibi, lower case. As Information Builders will give Tibco access to large enterprise customers with a deep history of using its tools, it is safe to say Tibco may be more attracted to the technology than the brand.
Tibco is 22 years younger than the company it is acquiring. It was founded with funding from Cisco and Reuters in 1997 by Vivek Yeshwant Ranadivé, who had previously built up Teknekron Software Systems. With a moniker standing for The Information Bus Company, its early focus was on the real-time distribution of financial information.
Back in 1999, Tibco IPO'd during the peak of the dotcom boom, which was followed by the dotcom crash of 2000 that saw Cisco write-off $2bn in inventory in a single quarter. Yet Tibco remained relevant, hitting a market capitalisation of $2bn in 2001.
But by 2014, Tibco was beginning to lose its way, at least in terms of financing its growth. It announced a "review of a variety of strategic and financial alternatives available to the Company through the formation of a Special Committee of independent directors."
Chairman and CEO Vivek Ranadivé said it would be "prudent to undertake a wide review of strategic and financial options to see which alternative or alternatives, including our standalone plans, are in fact the best way to maximize shareholder value."
A private equity buyout by Vista Equity Partners followed later that year, valuing the software firm at $4.3bn.
In 2017, Tibco started a spending spree, buying data science platform company Statistica and cloud-based data science and social collaboration platform Alpine Data Labs while it snapped up SnappyData, which touts Apache Spark-based in-memory cluster technology, in March 2019.
In April 2019, Tibco appointed Dan Streetman as CEO with the focus now on integration, API management, and analytics.
In September 2020 Tibco turned its signature Spotfire product up to 11 with the promise of "superior visual analytics, data science, and streaming analytics capabilities through a single environment."
In one way, the Tibco-Information Builders merger underscores the interest in the market which was already growing but has received a fill-up from COVID-19. Getting a better, more up-to-date view of business data, and analysing faster is seen as something of a panacea to the pandemic-led shift many company are attempting to manoeuvre.
"Data-integration and -sharing tools, such as capabilities for data extraction, ingestion, tagging, and discovery, are important at the outset to bring together siloed data sources and external data, helping business and analytics users find the data they need," consultants McKinsey claimed.
But the challenge is many other software firms see the same opportunity. Companies specialising in enterprise application (SAP, Oracle), data warehousing (Teradata), big data (Cloudera), and analytics (Tableau) are all making similar plays, not to mention the established enterprise integration firms such as Software AG.
The explosive IPO of cloud data warehouse specialist Snowflake shows the appetite for investment in the enterprise data market. It seems likely that money could be used to fund further consolidation. ®