This article is more than 1 year old
Microsoft drives users to the Edge: Internet Explorer to redirect to Chromium-based browser in November
'Hey, you folks heard that there's this virus starting to spread?' – IE, probably
Microsoft will forcibly push users off Internet Explorer and onto Edge next month, depending on the websites they visit.
Users will find that after they download and install the latest version of Edge, version 87, if they open one of a 1,000-plus websites declared to be "incompatible" with Internet Explorer, the page will automatically open in Edge instead.
The sites in question vary from Apple.com, Twitter, and YouTube to much smaller ones – the full list is available online. El Reg is not on the list, but then again, it appears most or all of the media isn't.
It's not clear how Microsoft decides which to add to the list or how often it updates the list with new ones, though the policy has already caused plenty of problems in the four-month test lead-up, with users complaining that the Edge version of the site they were pushed to is the one that doesn't work, while the Explorer version does.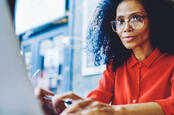 Windows 10 October 2020 Update has arrived... and so have the fixes. Plus: Fancy a discount on a Surface Duo?
READ MORE
The code that forces the shift is in a Windows DLL file named ie_to_edge_bho.dll, and works as an Internet Explorer plugin. Even though it is downloaded with Edge, it is loaded via a registry key inside Internet Explorer, with the result that users will not be able to go back to viewing certain websites in Explorer.
There are workarounds if you don't want to use the Chromium-based Edge: Microsoft has provided a guide for sysadmins to apply group policies that will allow the redirect to happen with a warning, or without a warning, or stop the redirect altogether. Non-enterprise customers that want to stop the redirect will either have to dig around in the registry or uninstall Edge.
End of support
The move from test program to fully fledged redirect rollout coincides with the official start to the end of Microsoft's support for Internet Explorer 11.
Beginning November 30, 2020, the Microsoft Teams web app will no longer support IE11. From August 2021, the remaining Microsoft 365 apps and services will no longer support IE11. And from March 2021, the Microsoft Edge Legacy desktop app (non-Chromium version) will not receive new security updates.
In between, users will find more and more things stop working on IE11. But perhaps the biggest shift for the average user will come next month when websites they use every day are redirected to Edge.
It also means that if you specifically designed your website to work with Internet Explorer, something that used to be common during the browser wars, it's time to rebuild it to work on Chromium. ®