This article is more than 1 year old
QUIC! IETF sets November deadline for last comments on TCP-killer spawned by Google and Cloudflare
Next comes all the joy and laughter of the standards process
The Internet Engineering Task Force has set November 16th, 2020, as the final date for comment on Quick UDP Internet Connections, the would-be TCP-killer that Google and Cloudflare have offered up as part of HTTP/3.
QUIC's backers point out that TCP is chatty and therefore imposes long round-trip times on traffic. Which is never welcome, but especially undesirable on wireless networks.
By using a flavor of TLS (Transport Layer Security) over the internet's UDP protocol instead of the customary TCP, QUIC can bust some bottlenecks that can happen when a TCP connection loses packets. QUIC therefore makes it possible for a client and server that have never connected to send data without any round trips between the devices.
The result is faster-loading web pages – which explains why Google backed QUIC – and more elegant internetworking – which explains why Cloudflare likes it.
Speaking of Cloudflare, one of its engineers named Lucas Pardue, who is also the QUIC Working Group co-Chair, last week pointed out that the Internet Engineering Task Force (IETF) last week posted a notification that QUIC is now at "last call" stage.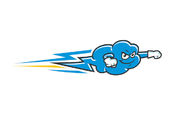 QUIC, dig in: Microsoft open-sources MsQuic, its implementation of Google-spawned TCP-killer QUIC
READ MORE
As the IETF explains here, Last Call status represent "the final stage of open community review".
Or as Pardue put it: "At the end of the Last Call period, the stakeholders will take stock, address feedback as needed and, fingers crossed, go onto the next step of requesting the documents be published as RFCs on the Standards Track."
Which is where things get a little odd, as Pardue writes that even though the Last Call refers to draft 32 of the QUIC spec, version 29 has been chosen as the one to use and is indeed already out there in most major browsers.
That's not the end of the matter, however. Assuming QUIC survives the last call it will become an IETF RFC, which opens it to further debate and review.
And as Pardue explains, QUIC and HTTP/3 are extensible, so there's much more to be done. ®