Microsoft brings Azure to Taiwan, therefore steps into a geopolitical cauldron
Taiwanese president says this is about 'strengthening Taiwan-US cooperation'
Microsoft has announced that it will open an Azure region in Taiwan.
The announcement appears - perhaps curiously - not to have reached Microsoft's global newsroom or the Azure blog. However Microsoft Taiwan announced that the island nation will get the Azure region and become Microsoft's Asian operations centre for all things cloud.
Microsoft's also announced a team to work on cloud hardware and infrastructure in Taiwan, and made the usual noises about enhancing local innovation, accelerating digital transformation, and what a fine place Taiwan is to find talent and do business. Redmond has had a team in Taiwan for 31 years, it says.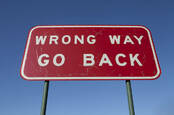 Taiwan tightens rules around local tech firms sharing tech with China
READ MORE
Taiwanese president Tsai Ing-wen had a different take on events: her pronouncement on the news said: "This latest Taiwan investment plan Microsoft is announcing today will play a key role in strengthening Taiwan-US cooperation."
"Taiwan holds a key advantage in high-end hardware manufacturing, and is a reliable and secure partner to the US, and other technologically-advanced countries, in information security and intellectual property rights protection," she said.
"The US is the global leader in high-tech development. By combining Taiwan and the US's respective strengths and enhancing our cooperation in supply chain realignment, those nations can make great leaps in technological advancement and an immense positive economic impact."
A quick reminder: China believes that Taiwan is a part of China, just a badly-behaved one that has forgotten its true fealty. Taiwan says it is a sovereign nation, even if most other nations don't quite acknowledge this to avoid opprobrium from mainland China.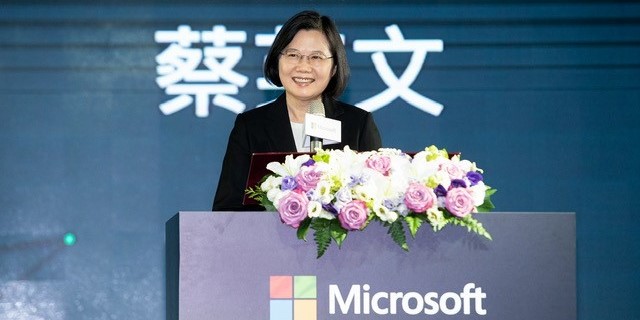 Taiwan's president Tsai Ing-wen speaking at the announcement of Azure Taiwan
But since US president Donald Trump's attempt to strike a trade deal with China flopped, and the novel coronavirus saw a combative shift in his administration's policies, the USA has signaled increased support for Taiwan as a fellow democracy, a military bulwark against China and a replacement source of goods and expertise that it used to buy from the Middle Kingdom mainland.
Hence president Tsai Ing-wen's words about the US/Taiwan alliance.
Oh to be a fly on the wall at Microsoft China today, as it is hard to imagine that stern conversations with local officials have not been had!
True to form, Microsoft is not saying when Azure Taiwan will open, where it will be located, what services it will offer or any information about scale. But it has revealed that data will be stored in Taiwan and that it will satisfy the CDSA, GxP, PCI DSS, Shared Assessments and TruSight compliance specs, plus a can of alphabet soup's worth of other specs, namely: CIS Benchmark, CSA STAR Attestation, CSA STAR Certification, CSA STAR Self-Assessment, ISO 20000, ISO 22301, ISO 27001, ISO 27017, ISO 27018, ISO 27701, ISO 9001, SOC 1, SOC 2, SOC 3 and WCAG 2.0. ®