This article is more than 1 year old
Brit accused of spying on 772 people via webcam CCTV software tells court he'd end his life if extradited to US
'I've seen programmes on American prisons' says wife
A Briton is reportedly fighting extradition to the United States after deploying webcam malware onto hundreds of women's laptops so he could spy on them undressing and having sex.
Christopher Taylor, a 57-year-old labourer, appeared by video link at Westminster Magistrates' Court to contest an extradition attempt by the US government, according to the Court News UK newswire.
Taylor told District Judge Michael Fanning that both he and his wife would kill themselves if he was forcibly removed to the US.
"I'm just not coping at all," he said. "I'm having bad thoughts about ending my life. I'm so sorry for what I've done. I would never come back or I would come back in a coffin, I know I would and I know my wife wouldn't be here to stand it, I know she would end her life too, I know she would. I'm so sorry."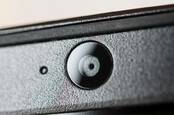 Brit webcam criminal snared in FBI LuminosityLink creepware sting spared prison
READ MORE
A US grand jury in the state of Georgia indicted Taylor, of Vicarage Road, Wigan, with computer fraud and wire fraud charges in January last year, the court was told. The Briton is accused of spying on 772 victims from 39 different countries after tricking them into installing CCTV camera management software called Cammy.
Taylor's wife, Wendy, also appeared on video link to tell the court: "I wouldn't want to live actually, I wouldn't want to be a burden on my children. If they take him over there I know he wouldn't survive it anyway so I would just take my own life… I've seen programmes on American prisons."
Her husband's spying spree ended when a female student at Atlanta's Georgia Institute of Technology was tricked into downloading Cammy onto her university laptop. Network admins were said, in court, to have spotted unusual traffic from the machine and called local police to investigate.
Taylor was said to have admitted the offences after being interviewed by Greater Manchester Police and FBI agent Roderick Coffin. They reportedly found hundreds of images of people "in various stages of undress and involved in sexual activity", as the court was told.
The extradition hearing continues.
Taylor is far from the only UK-based individual caught up in US extradition battles. Infamous WikiLeaker Julian Assange is currently in the middle of his own extradition case, while former Autonomy CEO Mike Lynch is also defending an attempt to see him face criminal charges on the far side of the Atlantic.
Similarly, a Londoner is to be extradited after being accused in the US of laundering money from a malware gang, while in September a British internet extortionist was sentenced to five years in prison following extradition and trial. ®