Touchscreen holdout? This F(x)tec Pro1 X phone with sliding QWERTY keyboard might push your buttons
Choice of LineageOS and Ubuntu Touch as well as Android
---
UK smartphone developer F(x)tec has rolled out the second generation of its sliding keyboard phones, the F(x)tec Pro1 X.
Phones with a physical keyboard are a rarity in 2020. Making this device even more unusual, F(x)tec has opted to offer punters a choice of operating systems: the privacy-centric Android fork LineageOS, Ubuntu Touch, and (the somewhat aged) Android 9.0. Support for Windows 10, SailFish, and Debian is reportedly in development.
In terms of form factor, you get a fairly standard candybar design with a 6-inch AMOLED display. Shift its orientation to landscape, and you can then slide out the phone's 66-key physical keyboard. There's also a USB-C port, which, in addition to charging, allows the phone to connect to an external monitor and peripherals.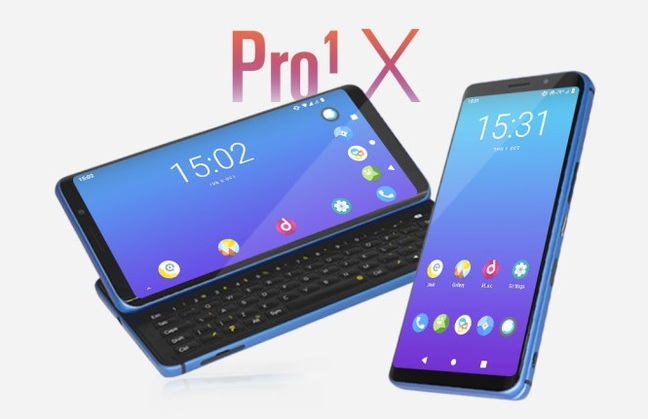 Under the hood, there's a Snapdragon 835 platform, paired with 6/8GB RAM and either 128/256GB UFS storage. These are hardly ground-breaking specs, but you're unlikely to buy this phone on the basis of its number-crunching ability alone. You're paying for the form factor.
The camera is a 12MP Sony IMX and comes with a 5MP secondary camera for portrait photography. There's also NFC, a physical headphone jack, and a physical fingerprint reader.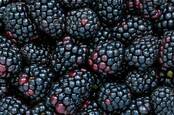 Whoa-o BlackBerry, bam-ba-lam: QWERTY phone had a child. 5G thing's newly styled
READ MORE
F(x)tec is crowdfunding the Pro1 X on Indiegogo (usual caveats apply). With early bird pricing, the 8GB/128GB variant costs $649 – or roughly £500. An extra $70 (or £50) gets you 8GB RAM and 256GB internal storage.
Physical keyboards are a touch dated at this point. The form factor was hugely popular in the 2000s, thanks to vendors like Palm, Nokia, and most notably BlackBerry manufacturer RIM. The launch of the iPhone in 2007 changed all that, and the winds of the smartphone industry began to shift in favour of full-screen phones and virtual keyboards.
Most people have moved on (as has, for that matter, the smartphone market), but there are many who enjoy the tactile sensation found when typing on a physical keyboard. Those holdouts have been serviced by an increasingly shrinking pool of vendors including Unihertz, TCL (which, until earlier this year, held the rights to produce BlackBerry phones under licence), and Planet Computers.
This new refresh from F(x)tec is indicative that there's still some demand for phones with a physical keyboard. Separately, we can expect a new 5G-enabled BlackBerry next year, thanks to Austin startup OnwardMobility. But almost 13 years after the iPhone first hit shelves, one can't help but wonder how big that market actually is, and what the long-term prognosis is. ®
Similar topics
Narrower topics