This article is more than 1 year old
5 months later, 37.7% of Windows 10 PCs are running the May 2020 Update... Wait, people are still on 1809?
We'll see how long it lasts as 20H2 starts doing the rounds
While Microsoft celebrates Halloween with scary data deletion stories of Windows past, May's Windows 10 has swiped the popularity prize from its predecessor.
A chew through the market share of its precursors has left the Windows 10 May 2020 Update (aka 2004) top dog, with a 37.7 per cent share of PCs, compared to 32.4 per cent for its 2019 predecessor, the November 2019 Update (1909), and 22 per cent for the May 2019 Update. It's a far cry from the heady days of 2018, when the April 2018 Update (1803) flirted with a 90 per cent share... before the wheels came off in October.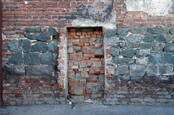 It's official: In May, Microsoft will close the door, lock the vault, brick over the entrance of dreaded Windows 10 1809
READ MORE
The figure is up on the 33.7 per cent of last month, just a gnat's whisker below the 34.5 per cent of 1909. Slightly worryingly, the disastrous 1809 update actually saw its share of the PC market actually grow from 1.9 to 2 per cent, although one hopes that has more to do with the small numbers involved rather than a surge of masochistic Microsoft users or some Halloween self-flagellation.
Also putting in an appearance in ad slinger AdDuplex's figures this month is the just-released Windows 10 October 2020 Update, with a 1.7 per cent share of the over 100,000 PCs surveyed.
The share occupied by Windows 10 Insiders also fell, from 0.7 per cent to 0.2 per cent, the lowest of 2020 so far. Hopefully another funny caused by small numbers rather than Microsoft's unpaid testers giving up hope of something – anything – interesting turning up on the various insider channels.
"[The] October 2020 Update [has] just started rolling out and it's too early to make any assumptions about its rollout velocity at this point," observed Ad Duplex. However, seeing as 20H2 is little more than a jumped-up cumulative update, and lacks the latter's impressive list of issues at release, it would be safe to assume it will be finding its way onto PC at least at the same rate as its predecessor.
Still sensibly cautious over the near-disaster of two years ago, Microsoft's intention is "slowly throttling up availability" of its latest and greatest of the coming months. ®